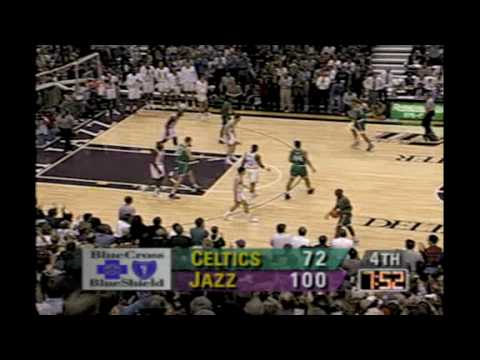 View 2 Items

While NBA experts gush over the likes of Kyrie Irving, Russell Westbrook and Rajon Rondo, another year passed by with John Stockton still tops in both assists and steals.
Wednesday marked 17 years since the former Jazz great passed Maurice Cheeks on the all-time steals list, coming up with the record-setting pilfur against the Boston Celtics on Feb. 20, 1996.
3
comments on this story
While recalling the accomplishment in an interview with KSL, Stockton hinted that his numbers were more a by-product of his approach to the game, rather than goals in and of themselves.
"You start playing [the game] selfishly, whether its an assist, a point, or steals, and you're trying to go out there to bring attention to yourself. I think that takes away from the game," Stockton said. "The game's a beautiful game when five guys go out there and give something of themselves so that you can win."
Matt Petersen is the Sports Web Editor for DeseretNews.com. You can follow him on Twitter at @TheMattPetersen.