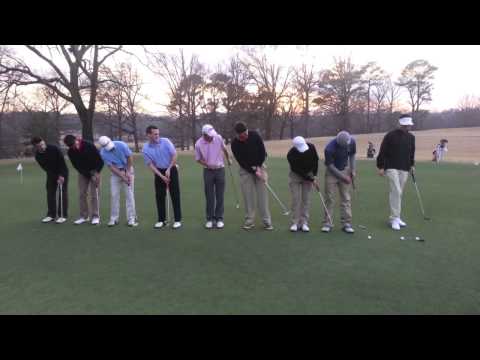 Sinking one putt is enough to send the average weekend golfer into seventh heaven.
Now try nine at once — on the same hole.
The PGA Golf Management Program at Campbell University did just that, lining up nine golfers on the green and having them all swing simultaneously.
Golf purists need not worry. The hole was not enlarged, merely made deeper by removing the cup in order to allow enough room for all nine balls to enter.
The result, caught on tape and quickly becoming viral on YouTube, was a commercial-worthy celebration and a hypothetical flock of birdies on one hole.
Matt Petersen is the Sports Web Editor for DeseretNews.com. You can follow him on Twitter at @TheMattPetersen.