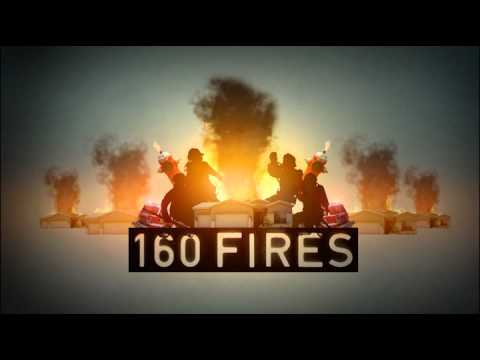 View 13 Items
YouTube

Editors note: This is the fifth of a series of columns to help Utahns get ready for emergencies, disasters and the Great Utah ShakeOut 2013. Read the rest of the articles here.
In 2012, hundreds of thousands of Utahns, most of them younger than you or I, played a seriously enormous game of pretend.
We pretended that the earth shook so hard that it toppled buildings, damaged roads and brought down furniture, lights and ceiling tiles. We pretended so well that we actually got under our desks and stayed there for a minute. Some actually brought more realism into their game of pretend by staying down for five minutes. You never know how long shaking will last in an earthquake.
The instructions were simple that day in 2012: At 10:15 a.m., wherever you were, pretend an earthquake strikes. Some were at home. Some were at the store. Some were driving. Some were at work. Do what you would do in an earthquake and then take some time reviewing emergency plans and kits.
The stories we heard after the ShakeOut showed that some Utahns really took the activity to heart. That's why we're doing it again April 17, at 10:15 a.m. Sign up at ShakeOut.org/Utah.
One woman described for us how she began looking through the family's emergency supplies and found that the clothes she had packed for her toddler years ago would no longer fit her son, who is now 17 years old. Some people found they were ready. Others have a long way to go.
Families that operate preschools out of their homes learned what it takes to corral four-year-olds under the same table.
Before the ShakeOut, many homeowners who live in unreinforced masonry buildings began learning about securing their homes to make them more survivable. Unreinforced masonry buildings, or URMs, are quite common in older neighborhoods. (Think bungalow-style brick homes in Sugar House or Ogden.) Utah has thousands of these homes, which were built before modern building codes. Some of the homes are not secured to the foundation. In others, the roof is not secured to the walls.
It would take some planning and cash to retrofit these homes, but if homeowners are planning to replace a roof, that is a good time to pay to brace the roof to the walls. Check with a seismic engineer before you proceed.
This was the first time Utahns had participated en masse in testing their emergency preparedness. Even for people who found out too late about the ShakeOut, the awareness that Utah is Earthquake Country, could be just the jolt to get them started for this year.
Get your imagination going and join us under a desk in April.
Joe Dougherty is a preparedness expert and the spokesman for the Utah Division of Emergency Management and Be Ready Utah. Send your preparedness tips to [email protected]. Daily preparedness tips available at twitter.com/bereadyutah.