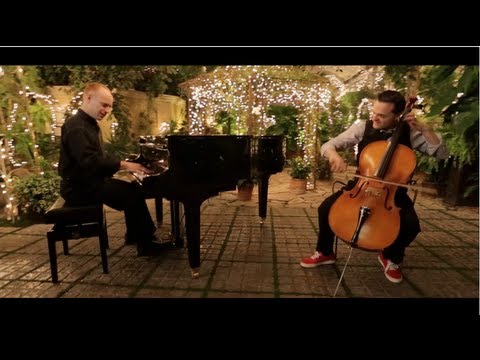 View 3 Items


The Piano Guys released a new Valentine's Day-inspired YouTube video of the musicians playing their version of Taylor Swift's "Begin Again" at Le Jardin, an indoor, year-round garden located in Sandy, Utah.
The video was released on Feb. 13 and already has more than 125,000 views and nearly 1,300 comments.
One commenter said, "No words can describe the beauty of this music."
The Piano Guys also collaborated with singers Megan Nicole and Alex Goot to create a vocal version, which has more than 85,000 views.
The song is available on iTunes and Amazon, and their new album, "The Piano Guys," is also available on Amazon.
Megan Marsden is an intern for the Deseret News, writing for the Faith and Family sections. She is a junior at BYU-Idaho studying communication.