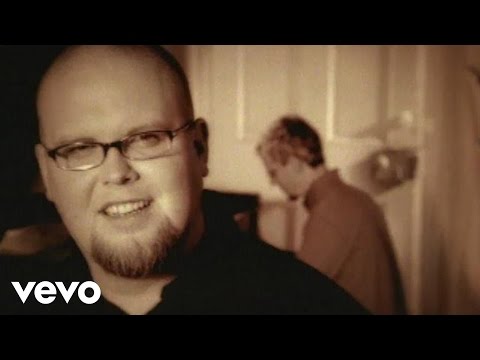 View 8 Items

For Bart Millard, lead singer of the award-winning Christian rock band MercyMe, the current Rock & Worship Roadshow is all about the money.
That is, making as little of it as possible.
The fifth annual Roadshow, which will make a stop at Salt Lake City's Energy Solutions Arena on Feb. 22, features a group of Christian music all-stars, including MercyMe, Jeremy Camp, Tedashii, Kutless, Family Force 5, Luminate, Adam Cappa, the Rhett Walker Band and Tim Timmons.
"It's definitely an entertaining show," Millard said during a break in the Roadshow's 20-city tour. "Every one of the performers has a distinct focus that is very Christ-centered. The artists all talk about their relationship to Christ. It is reiterated from the very beginning to the last of the show that the reason we're there is Jesus Christ."
It's a great message that is much needed in the world today, Millard said. But it doesn't do anyone any good if they can't afford the price of a ticket to see it.
That's been a thorny issue to Millard ever since he and fellow MercyMe band members James Bryson, Robby Shaffer, Nathan Cochran, Michael Scheuchzer and Barry Graul were jogging around an arena in which they were performing.
"We saw a poster for our concert and we noticed that our tickets were 75 or 80 bucks each," he said. "I remember thinking, 'We're offering this free gospel for an awfully expensive price.'"
Since then, he said, MercyMe members have worked to get the prices for their concerts down. On the Rock & Worship Roadshow tour, "we wanted to find a way to cut corners without hurting the product."
The result is a full evening of powerful Christian music for just $10 per seat. There are no tickets for the show and no reserved seating. Just show up at ESA with $10 (cash or check only) in hand and you'll get a seat — first come, first served — until the last seat is taken. Doors open at 6 p.m. for the 7:30 show.
VIP passes are also available for $50 each. The VIP pass includes a T-shirt, a discount on Roadshow merchandise and early entry to the concert venue. For more information go to therockandworshiproadshow.com.
"We'd do this for free if we could," Millard said. "But we figured $10 a seat is the next best thing to free."
In fact, there have been times when some people associated with the Roadshow worried it was too close to free.
"The first weekend we did this, we were in Billings, Mont., and we needed seven or eight thousand people to come in order to break even," Millard said. "We got about four thousand. We thought, 'Oh no — what have we done?'
"The next show was in Seattle, and we lost money again that night," Millard continued. "So we went on for the next show in Portland and we said, 'Let's muscle through this weekend and then we'll shut it down.' Only we had 14,000 people come to the show that night. We were blown away — it was very emotional for us. We had invested so much prayer and effort into this. We thought we were done. But ever since then we've filled the house at every stop."
That is gratifying to Millard because "the people who are coming to the Roadshow aren't just standing in line not knowing what they are getting into.
"The gospel is there — they know that's what they're going to hear," he said. "You know what every artist stands for. It's all gospel-related, gospel-focused. That's what we're there to share, and that's what the audience is there to hear. It's great."
Millard knows first-hand about the life-changing impact of the gospel message because he felt it as a 13-year-old boy.
"I came from a broken home," he said. "There was a lot of pain and suffering in my life."
Then a friend invited him to a Christian camp.
"One night I heard a pastor tell me that God cares about me, and that he loves me and that he considers me to be of value and of worth," Millard said. "For some reason, at that moment in my life that was just what I needed to hear, and it affected me in a big way."
When the pastor invited those who wanted to ask Christ into their hearts to come forward, Millard stood up and started walking.
"I thought we were all going to walk forward as a united front," he remembers, "but I looked around and saw it was just me. I almost sat down. But I couldn't. I went forward alone, and that was the beginning of my walk with Christ."
That walk continued through some difficult times in his life, including the death of his father, former Southern Methodist University football all-American Arthur Millard, from cancer while the younger Millard was still in high school.
"My faith got me through that," he said. "It got both of us through that. My dad would call me and ask me to read the Bible to him. His faith grew stronger and stronger, so when he passed away our relationship was so much better, so much more spiritually based. His death didn't try my faith — it strengthened it."
After his father's death Millard started working for a youth pastor in Florida who asked him to help with backstage technical work for a musical group that traveled with the pastor.
"I wasn't very good at the technical stuff — I was just faking my way through it, and everyone knew it," Millard said. Then the lead singer for the group had to miss a trip, and the replacement singer crashed and burned during a performance.
"She was kind of fumbling her way through a song — she didn't know the words — and she stopped and said, 'Does anyone want to get up here and take a stab at it?'" Millard said. "I ran from behind the stage and kind of took over. From that point on I sang lead."
That band eventually became MercyMe, a named derived from his grandmother's oft-repeated counsel: "Mercy me, why don't you get a real job?" Since it was formed in 1994, the group has won eight Dove Awards, an American Music Award and had numerous Grammy Award nominations while selling more than 6 million units. And lead singer Millard has become a songwriter.
"I had never written music before, so when I first started dabbling at it … well, hopefully nobody will ever hear those songs. They were that bad," he said. "The problem is, you have to figure out a way to throw open your chest and let everybody see your heart, good or bad. You've got to show it all."
After dabbling at songwriting for a while, he noticed a phrase that kept showing up in his notebooks and journals: "I can only imagine."
"One day I was trying to find a blank page, and it seemed like every page in my journal had that phrase on it," Millard said. "I finally got the hint. I sat down and wrote the song, 'I Can Only Imagine,' in five or six minutes. It had been simmering inside me for 10 years, only I didn't recognize it until then. I knew right away where it came from and why it was special."
Other favorite MercyMe songs have come to him in similarly extraordinary ways. "Word of God Speak" came to him in the middle of the night. "When I woke up the next morning I didn't even remember writing it," he says, laughing. "I looked at the words on my notepad and kind of freaked."
"The Hurt and the Healer" was written "in about 20 minutes, walking around an arena" after a beloved cousin who was a firefighter was killed in the line of duty. "I kept texting the lyrics to the guys and they were texting back, 'Oh man! This is incredible. This is totally a God thing.'"
"Bring the Rain" came to him at a time when there were a lot of difficult things happening in his life, including his young son's diagnosis with diabetes.
Comment on this story
"A lot of people who know me really well were saying, 'How do you keep your chin up through all of this?'" Millard said. "But it was during this time that I felt the Lord with me and with my family the most. And so the song is my way of saying, 'Lord, if this is how it works, if this is what it takes to bring me close to you, bring it. I'll take it.'"
Today songwriting is Millard's way of "working stuff out," and singing those songs is his way of proclaiming his ever-expanding faith.
"My music and my faith are all tied up together," he said. "The more my faith grows, the more I want to make music."
And make as much of it as possible.