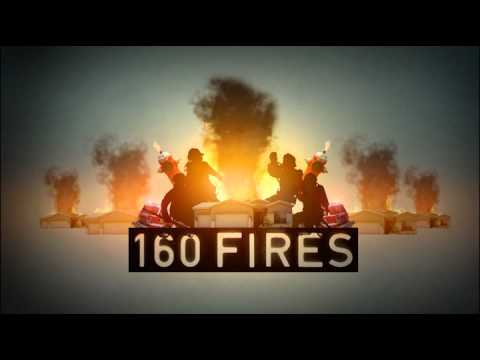 View 2 Items
YouTube

Editor's note: This is the fourth of a series of columns to help Utahns get ready for emergencies, disasters and the Great Utah ShakeOut 2013. Read the rest of the articles here.
I spy with my little eye something fragile … something on a shelf … something precious … something that would hurt if it fell on you. Mom's vase. You guessed it.
Maybe you're not into vases. Maybe it's sports memorabilia or art or decorative plates or a rack of pots and pans or a china collection or guns or myriad other things people hang on the walls, place on shelves or put into cupboards.
When a magnitude 7 earthquake strikes, all of those mementos, trinkets, souvenirs and keepsakes rain down without notice onto unsuspecting family members. Or even worse, the furniture itself could topple if you do nothing about it. Fortunately, most of your solutions can be picked up at any home improvement store.
As each week brings us closer to the state's largest earthquake drill, the Deseret News, Emergency Essentials and Be Ready Utah are preparing you to respond to disasters. The Great Utah ShakeOut, happening April 17 at 10:15 a.m., is a great time to secure your valuables. Currently, more than 543,000 Utahns are participating. We're well on our way to 1 million. Are you in?
This week, go on a scavenger hunt to identify those things that can fall during an earthquake. If you need some ideas, check out the "Learn and Play" portion of the ShakeOut website and try to beat the quake.
Keep your eyes peeled for the following:
Tall furniture — Secure both top corners of tall furniture into a wall stud, not just to the drywall, by using a bracket or flexible-mount fasteners, such as nylon straps. Nylon straps are also available for appliances and electronics.
Glassware, dishes and china — Use latches designed for child-proofing or earthquakes to help prevent contents from falling out of cupboards. Use caution when opening them after an earthquake. Use removable earthquake putty or other similar products for objects on open shelves and tabletops, such as your collection of blown-glass swans.
Art — Hang only soft art, such as unframed posters, rugs or tapestries, above beds or sofas. Mirrors, pictures and other hanging objects should be on closed hooks.
In the garage — Move flammable or hazardous materials to low areas that are secure. Ensure that items stored above or beside your car cannot fall, damaging or blocking it.
It should take about 20 minutes to identify your home hazards. Once you figure that out, you can spend a little time each week securing them and keeping your family safe.
Joe Dougherty is a preparedness expert and the spokesman for the Utah Division of Emergency Management and Be Ready Utah. Send your preparedness tips to [email protected]. Daily preparedness tips are available at twitter.com/bereadyutah.