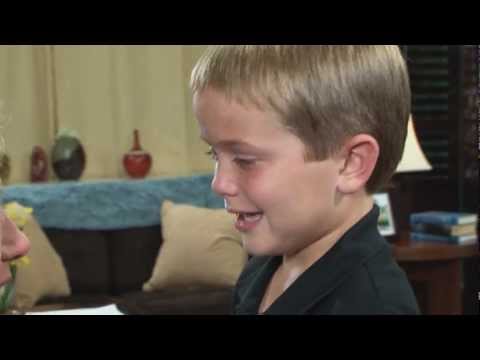 View 2 Items
The Doctors

Fifteen years ago, Dawn Keim lost the ability to hear from an unknown cause.
When she was 30, Keim had her hearing checked, only to find she had profound hearing loss and had no speech recognition. Because of this, hearing aids were never an option.
Despite the hearing loss, the mother of three from El Paso, Texas, continued with her life, adding a son to the family. Unlike her other children, Keim had never heard her now 8-year-old son Asher's voice.
"He would only mouth his words to me," Keim told the El Paso Times. "But sometimes I couldn't get what he was saying. And he would get frustrated and say, 'It's OK, it doesn't matter what I have to say.' And that just broke my heart."
In 2010, Keim was told she was a candidate for a cochlear implant, although most candidates for this procedure are born deaf or experience complete hearing loss by ear damage. In October 2012, she underwent surgery for a cochlear implant by a Los Angeles neurotologist, Dr. William H. Slattery.
"It was very hard to make the decision to have the surgery. It took a lot of influence from my family. I'm not afraid of the surgery. I'm more afraid of hearing," Keim says in the video. "I have never heard my son's voice. In my mind I can hear my son's voice, but I know that I don't hear it. So maybe I'm afraid of what I will hear compared to what my brain tells me that I hear."
After the surgery, television cameras followed Keim into a room where she was to meet up with her youngest son.
"I'm just really excited that she can finally hear," Asher said before speaking to her.
When Asher asks his mom, "Hey Mom, can you hear me?" viewers can see her face light up with genuine surprise as she replies with an enthusiastic, "Yes!"
Keim's surgery cost $60,000 and was featured on "The Doctors" show Monday and has gained national attention on YouTube with more than 300,000 views.