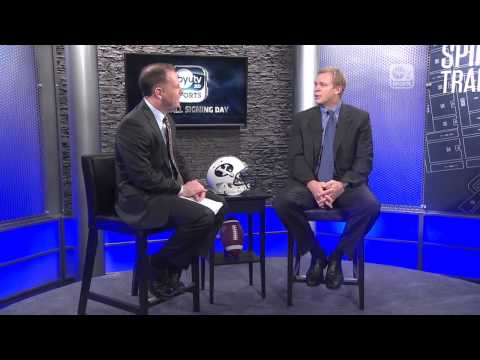 View 2 Items

PROVO — In an interview with BYUtv, Cougars head coach Bronco Mendenhall may have inadvertently fueled the fires of doubt surrounding the future of Utah Utes offensive coordinator Brian Johnson.
When asked about how he was able to retain players such as Kyle Van Noy, Mendenhall made a passing reference to re-hiring Robert Anae.
At the 6:30 mark in the interview, Mendenhall said, "The University of Utah made a strong push at the end to get coach Anae, and not many people know that. He chose to come to BYU."
Anae confirmed Mendenhall's statement in a separate interview with BYUtv.
"Truth be known there were about six schools that came after me," Anae said in the interview. "I had gone down the road far enough with Bronco than with all the other schools I felt that it just wasn't right."
It was reported earlier this week that Utah head coach Kyle Whittingham has interviewed Dennis Erickson for a position on the coaching staff after defensive line coach Chad Kauha'aha'a left for Wisconsin.
Whittingham acknowledged that one of his current assistants could be moved to defense and the new hire placed on offense.
Ryan Carreon is a web editor for DeseretNews.com. E-mail him at rcarreon@desnews.com