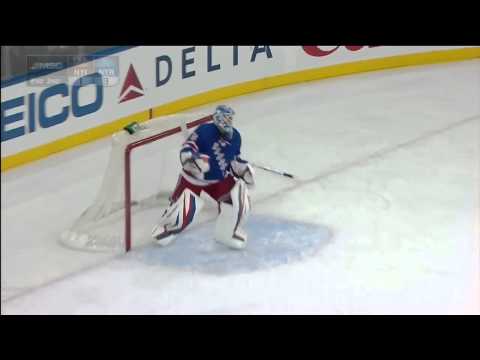 During Thursday night's NHL game between the New York Islanders and New York Rangers, an errant puck flew into the stands and into the face of broadcaster John Giannone.
Marc Staal attempted to clear the puck toward where Giannone was reporting, and it caught Giannone right on the bridge of his nose.
To his credit, Giannone stayed in the game even while blood was flowing freely. Medical personnel attended to his injury while Giannone conversed with other members of the broadcast team less than a minute after he got hit.
"I don't care what it looks like," said Giannone. "I'm still not wearing a mask on the air. That is not happening. No helmet either."
With a huge nor'easter predicted to hit the New York area later today, at least Giannone won't have to go far to refill his ice pack.
Ryan Carreon is a web editor for DeseretNews.com. E-mail him at rcarreon@desnews.com