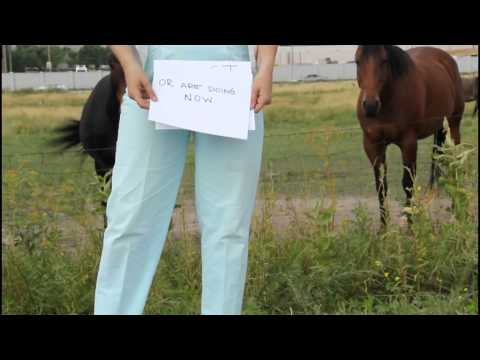 View 7 Items

Forget not that the greatest things in life ever to be created are already there and waiting for us and all we have to do is to try, keep going, and to turn to him and we can receive all of it.

—Al Fox
As a 20-year-old college graduate living on her own in Rochester, N.Y., Al Fox figured she had reached the peak of her life's happiness.
She worked a full-time job using her graphic design degree. She had great friends and an address a few blocks away from her best friend in the world — her dad.
What she didn't have, however, was religion.
That began to change when she met a missionary companionship who asked her if she wanted to learn more about Christ.
"I saw them on the street and they came around the corner riding bikes, and I remember thinking, 'Who wears helmets still?'" Fox said.
She reluctantly met with the missionaries. When given a Book of Mormon, she promised she would never read it. She also doubted the story of the Restoration.
But a visit to the Sacred Grove, which was a 30-minute drive away from where she lived, and a powerful experience there with prayer changed her perspective.
"I found out against my will that prayers are answered," Fox said. "Since that prayer, I started to care. I started to want to know, and I started to try."
Fox was baptized into The Church of Jesus Christ of Latter-day Saints on Aug. 22, 2009.
"Going into baptism, I was really embarrassed, so I didn't invite my family or friends," Fox said. "When I got confirmed, that contrast was huge that it really was a physical difference. When I got the gift of the Holy Ghost, me being embarrassed and ashamed completely disappeared because of how I felt. I wanted to scream to all of New York, all of my friends and especially my family, that happiness is real."
Before her baptism, Fox enjoyed expressing her artsy style by getting several tattoos. However, once she entered the waters of baptism, she knew it was important not to get any more.
Fox was not raised in a religious household, so telling her family she had become a member of the LDS Church was not easy.
"I saw my dad every single day and I'd make him lunch and we'd talk. We were just the closest you could ever imagine," Fox said. "After I told him I was baptized, he said, 'Al, I don't want you as a daughter anymore. I don't want to talk to you if this is what you're going to be a part of.' He made me pick either the gospel, which I'd only known about for a few weeks, or my family."
Although she didn't want to hurt her dad, Fox had made the decision at baptism who she was going to follow.
"It was an easy decision in a difficult situation," Fox said. "I had just found out that this happiness that I didn't know existed was real, and it only comes from the gospel."
Her father kept his word. She didn't hear from him for more than three years.
It didn't take long for Fox's mom to come around. Although she didn't agree with the teachings of the church, she could see the happiness it created in her daughter, and they maintain a close relationship.
"There is still a lot of confusion about the church, but this is the closest I've ever been with my mom," Fox said.
There was only one person Fox called to invite to her baptism, her sister's boyfriend, Scott.
"At the time I had no idea who Scott was so it was really awkward to call him up," Fox said. "He asked if he could come, and he brought my sister."
Fox was unaware at the time that Scott grew up a member of the LDS Church, but hadn't been active for nine years. A month after Fox's baptism, Scott was worthy enough to baptize her sister, followed by a temple marriage for the two of them.
Fox's faithfulness continued, and she finally heard from her father in November 2012.
"It wasn't until I actually got endowed this past year, and since I decided to go to the temple at least twice a week that my dad actually started to call me," Fox said. "It's been several months, and my dad calls me every single day without fail."
About six months after joining the church, Fox made the decision through prayer to move to Utah.
"I wanted to go on a mission, but I got the answer to move to Utah instead," Fox said. "After I moved, I started a blog that got bigger than it should have. If I knew someone was going to read it, I would have named it something better."
After continued prayer, Fox felt the need to make YouTube videos. Through her blog, www.alfoxshead.blogspot.com, and videos, she has created a mission statement to "use the Internet for good." She shares hopeful messages along with her testimony to those around the world.
"I get a lot of emails and messages from people I don't know, even in different states and also in different countries," Fox said. "They feel the need to really open up to me, and I don' know why, but I kind of love that they do."
She enjoys spreading peace, specifically to the youths in the church.
"I want people to forget not that what we do in life makes a profound difference and it helps those around us," Fox said. "Forget not that the greatest things in life ever to be created are already there and waiting for us and all we have to do is to try, keep going, and to turn to him and we can receive all of it."
Megan Marsden is an intern at the Deseret News writing for the Faith & Family section. She is currently a junior at BYU-Idaho studying communication.