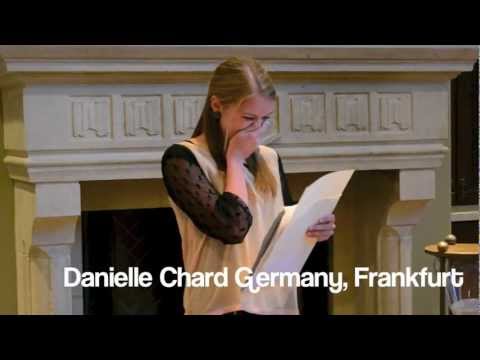 View 2 Items

When President Thomas S. Monson announced that youths could serve LDS missions at a younger age, young men at 18 and young women at 19, many young people contacted their bishops within minutes to begin their paperwork.
Now, four months after the announcement, thousands of youths across the world have their mission calls and are ready to serve. Danielle Chard, a 19-year-old from Salt Lake City, recently entered the Missionary Training Center, where she will prepare to teach the people of Frankfurt, Germany.
Before she left, Chard uploaded a video on YouTube of more than 80 Olympus High School graduates from the class of 2012 opening their mission calls. The video has more than 12,000 views and more than 30 comments.
"This is truly amazing. Congratulations to everyone who has accepted the call to serve. Thank you, Sister Chard, for putting this together. It brought tears to my eyes," commenter MartinAPChem said.
The songs featured in the video inlcude "Armies of Helaman" performed by Michael Ethington and "Come, Come Ye Saints" performed by Steven Sharp Nelson.
Megan Marsden is an intern with the Deseret News, writing for the Faith and Family sections. She is a junior at BYU-Idaho studying communication.