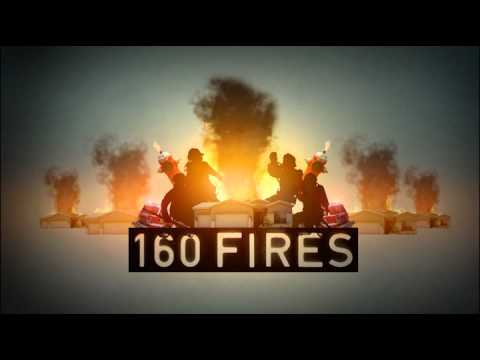 View 4 Items
YouTube

Editor's note: This is the first in a series of columns to help Utahns get ready for emergencies, disasters and the Great Utah ShakeOut 2013. The 2012 columns may be found here.
2011 was the year of floods. 2012 was the year of fires. 2013? We can hope it's none of the above, except those are the two most common ways Mother Nature reminds us of who's in charge here.
Obviously, she has major tools at her disposal. But we have three things working for us, knowledge of what natural disasters are capable of, the ability to plan and time to prepare.
In 2012, the Deseret News, Emergency Essentials, Utah Disaster Kleenup and Be Ready Utah teamed up to bring Utahns four months of emergency preparedness information. This year, readers will be treated to a similar number of reminders, tips, tricks and tidbits to help them and their families get ready for disaster.
It's not just a major 7.0 earthquake we're talking about here. We learned in the run-up to the first Great Utah ShakeOut about what such an earthquake can do to disrupt utilities, damage buildings and bring everything to a standstill. That earthquake is the reason we're doing the Great Utah ShakeOut again on April 17 at 10:15 a.m. Sign up to participate at ShakeOut.org/Utah. Also, readers should encourage their families, friends, neighbors, church members and co-workers to participate.
A person's emergency kit and plan preparations can help him or her get ready for the other natural disasters that can hit Utah. Fires, floods, severe winter storms, extended power outages, extreme heat, drought, landslides and earthquakes are all possibilities.
Just being informed can save lives. That's why we urge Utahns to join with us in making 2013 a year of emergency preparedness. It's not too late to make preparedness one of their New Year's resolutions.
Resolve to be ready for any kind of disaster. Since 2010, Utah has received four presidential disaster declarations. Three of them were for flooding, the most common natural disaster. The fourth declaration was for wind damage in Davis County. Utah also received five Fire Management Assistance Grants to help cover the cost of fighting some of our major wildfires in 2012. The five grants are a record for our state.
In future columns I'll explain how to gather and put together personal emergency preparedness supplies. We'll discuss what we learned from the 2012 Great Utah ShakeOut, but most of all, we'll do more to be ready for anything.
Disasters can be devastating, turning one's world upside down, but I don't want to just scare anyone. I want to help Utahns get the tools they need.
Joe Dougherty is a preparedness expert and the spokesman for the Utah Division of Emergency Management and Be Ready Utah. Send your preparedness tips to jdougherty@utah.gov. Daily preparedness tips available at twitter.com/bereadyutah.