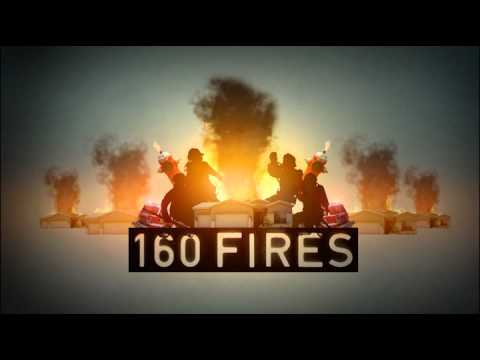 View 2 Items
YouTube

Editor's note: This is the second of a series of columns to help Utahns get ready for emergencies, disasters and the Great Utah ShakeOut 2013. Read the rest of the articles here.
Chalk another one up as a win for Mother Nature.
In January, freezing rain, a rarity for Utah, snarled commutes and bent more than a few fenders. Add that to the list of ways Mother Nature shows she's in charge here.
The list for Utah is already extensive: fires, floods, tornadoes, other high winds, severe winter storms, landslide, lightning, earthquakes or pestilence. Elsewhere, the list gets even longer, including tsunamis, hurricanes, storm surges and volcanoes.
Just knowing what nature can hurl at you is a great first step toward your personal, family, school, business or community preparedness.
This year, the Deseret News, Emergency Essentials, Utah Disaster Kleenup and Be Ready Utah are treating you to various reminders, tips, tricks and tidbits to help you get ready for disaster.
During the past year, the wildfire season was devastating for some communities, burning homes and grazing land. But in their scorched wake, wildfires leave behind another danger, currently buried under the snow.
Anyone who lives below an area scorched by wildfire should be aware he or she may be in the path of what we call a debris flow — a soggy hill of rock, mud and water rushing downhill toward a more stable location. Unfortunately, we saw what can happen in a debris flow in Saratoga Springs in the fall of 2012.
Homeowners who live below burn scars should take care not to have anyone sleep in the basement if rain is in the forecast. Place photos or other mementos in protective cases. Until those hillsides heal, even light rain or an earthquake can dislodge mud and fill a basement in seconds, trapping anyone and anything inside. Pay attention to weather forecasts if you or your loved ones live in these areas.
Also, be aware of these other hazards:
Earthquakes — Can strike at any time. Forecasting is impossible. Start preparing by signing up for the Great Utah ShakeOut at ShakeOut.org/utah.
Flooding — Typically during or after heavy rains. Watch for forecasts.
Wildfires — Typical season runs from spring until fall. Watch for fire weather or red-flag warning forecasts.
Though this space doesn't permit for an exhaustive dissertation on all disasters and what can happen, Be Ready Utah provides information to help you better know and understand.
Stay informed. The more you know, the better you can prepare.
Joe Dougherty is a preparedness expert and the spokesman for the Utah Division of Emergency Management and Be Ready Utah. Send your preparedness tips to jdougherty@utah.gov. Daily preparedness tips available at twitter.com/bereadyutah.