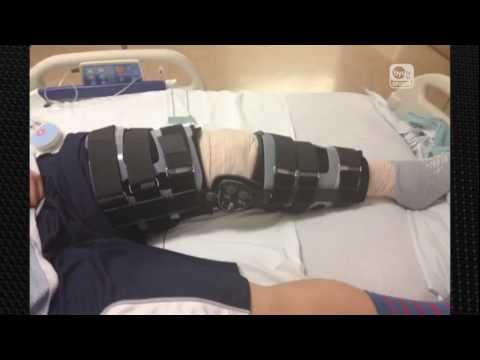 View 2 Items

Injured BYU quarterback Taysom Hill said his season ending knee surgery went better than expected and that he hopes to be '100 percent' before spring training camps begin.
In an interview with BYUtv, Hill said he origianally thought that when he hyperextended his knee in October his biceps femoris tendon and LCL had both detached from the bone. But when doctors went in for surgery, they found that his LCL only had a partial tear and no surgical repair was needed for that part of his injury.
Hill was injured on a questionable play call near the end of BYU's game against Utah State. Instead of taking a knee to end the game, offensive coordinator Brandon Doman called a quarterback draw that saw a Utah State player's helmet hit Hill's knee, ending his season. It was Hill's 19th carry of the game.
In the interview, Hill said he expects to be BYU's number one quarterback going into camp.
Ryan Carreon is a web editor for DeseretNews.com. E-mail him at rcarreon@desnews.com.