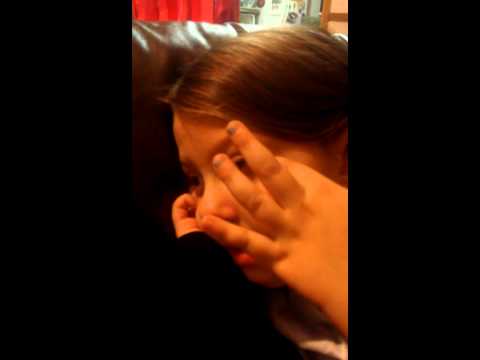 View 4 Items

In this 6-year-old's eyes, it was true love.
About three weeks ago a video of a little Houston Texan's fan went viral. In the video, Breanna Bartay was devastated because she was not old enough to marry JJ Watt.
It took a few weeks, but eventually Watt caught wind of the video. The tears of the girl must have wrenched his heart because he sent out a tweet to help him find Breanna.
Does anyone happen to know this cute little girl? We have to find her and turn those tears into a smile.m.youtube.com/watch?v=938Scd

JJ Watt (@JJWatt) January 28, 2013
He knew the little girl was disappointed and wanted to make her day, so with the help of a few "middlemen," Watt made her dreams come true.
"After a little while, people started emailing and calling, saying, 'JJ Watt is looking for you,'" Lindsey Bartay, Breanna's mother, told ABC News.
Bartay was reluctant at first because that was not her intention when she posted the video, saying she only uploaded it to YouTube it to share with family and friends. Watt contacted Bartay and insisted on meeting Breanna.
"He was like, 'No, no. I really want to do it for her,'" Bartay said.
After convincing Breanna's mother to go ahead with the set up for her daughter, he organized an overwhelming surprise for the little girl.
Breanna and her mother ventured to the Houston Texans Reliant Stadium for a tour of the venue. The young fan was told that Watt would not be there and disappointment set over her again.
Then, after touring through the gift shop, the guide led Breanna into a room with a bigger surprise than she could have ever hoped for. Watt was down on one knee with a ring pop and flowers.
"I know we can't really get married, but would you be my pretend wife for the day?" Watt asked Breanna, according to Bartay. "Thank goodness. I didn't know what I was going to do if you said no. I was so nervous. I've never fake proposed before."
Following the "proposal," Watt showed the family around the rest of the stadium and even danced with Breanna to a Justin Bieber song.
The Houston Texan's defensive end won Breanna's 6-year-old heart that day, but also won the vote of a class act from many people looking on around the nation.
Thanks to your help, we found 6-year-old Breanna and she said yes to being my pretend wife for the day... twitter.com/JJWatt/status/

JJ Watt (@JJWatt) January 30, 2013
Whitney O'Bannon is currently a new media sports intern for the Deseret News.