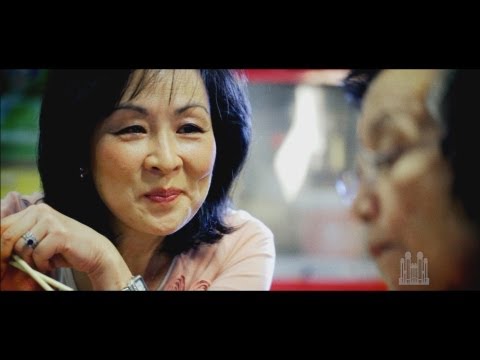 View 6 Items

Just three months after launching its YouTube channel, the Mormon Tabernacle Choir is celebrating the one-millionth hit on its internet music site with a new music video version of the classic Primary children's song, "'Give,' Said the Little Stream."
"Thank you for supporting our YouTube channel," choir music director Mack Woilberg said in a video posted to the channel. "We look forward to the next million!"
As of late Friday afternoon, they were already well on their way, with nearly 1.2 million views and nearly 19,000 subscribers.
The new music video of "'Give,' Said the Little Stream" should push them even higher. It is a lively mix of performance footage interspersed with behind the scenes video of six choir members performing acts of service in their non-choir lives.
"It's one thing to see choir members in the loft," said "Music & the Spoken Word" producer Ed Payne. "But when you see them living the words they sing, the music takes on new meaning. The words suddenly have faces, and that integrity is what makes the video more than just pictures and a song."
Another highlight of the new video: watch for the enthusiastic leap of assistant choir director Ryan Murphy as he conducts the choir and the Orchestra at Temple Square during the performance of his arrangement of the song.
The new video will keep the social media experts at the LDS Church crunching numbers. Already, they have determined that viewers have spent almost 3.5 million minutes — more than six years' time — watching performances, concerts and music videos on the choir's YouTube channel during the past three months. Choir officials say the channel will continue to expand, with hours of new material loaded weekly, including full episodes of "Music & the Spoken Word," past Christmas specials and concerts featuring special guests.