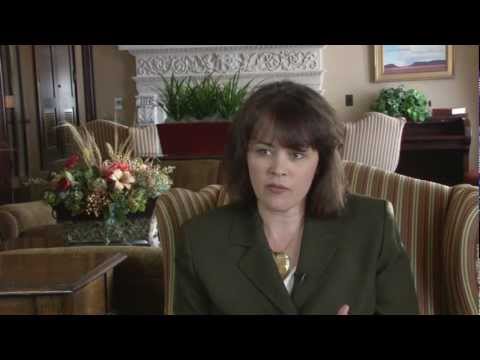 Utah League of Cities and Towns
As Utah lawmakers begin the 2013 legislative session, there is already talk of many serious issues that should draw debate on both the house and senate floor. According to House Speaker Rebecca Lockhart, R-Provo, those issues include healthcare, guns, and transportation.
In an exclusive pre-session interview, Lockhart gave us her opinion on what the main points of debate might be. She, personally, has strong opinions on the action Utah should take following the passage of the Affordable Care Act, known by many as, "Obamacare."
Lockhart says Utah must determine what type of partnership, if any, we want to have with the federal government in relation to healthcare. She says the act creates uncertainty for the state when it comes to the expansion of Medicaid. The state must also determine whether it wants to get involved with the "exchanges" included in the package which present options to an individual selecting healthcare coverage.
"Me, personally, I would prefer that we just let the feds do it. It was their legislation. They voted for it," Lockhart said. "None of our congressional delegation voted for it, though. I would just as soon a federal law be implemented by the federal government."
Lockhart says gun laws will definitely be up for debate during the session, especially in light of the recent national mass shooting tragedies. Utah, she says, will have to look at taking action on new firearm legislation.
Transportation is always an issue in recent years. As population grows and there are more cars on the road, many well-traveled streets develop potholes and cracks. The gas tax typically helps fund improvements for municipalities as they work to maintain neighborhood roads, but there just doesn't seem to be enough money to keep up with the demand for road repairs. There is debate over whether to increase the gas tax, but Lockhart says the gas tax is a dying revenue source. There are more fuel efficient cars on the road and vehicles that use alternatives to gas. She says the gas tax dollars we collect don't go as far. While an increase in the gas tax will likely be discussed, she says it will probably not be implemented.
Utah lawmakers always seem ready to discuss changes to the regulation of alcohol sales in the state, according to Lockhart. She says the state of Utah will not privatize because it is a control state. Lawmakers will, however, discuss creating "master licenses," so a business like a hotel or resort that is now required to have several licenses for distributing various types of alcohol might be required to hold just one license for all of its operations.
ULCT is a non partisan, inter-local, government cooperative, working to strengthen the quality of municipal government and administration. The League serves as a voice for Utah's 245 cities and towns at the county, state, and federal level.