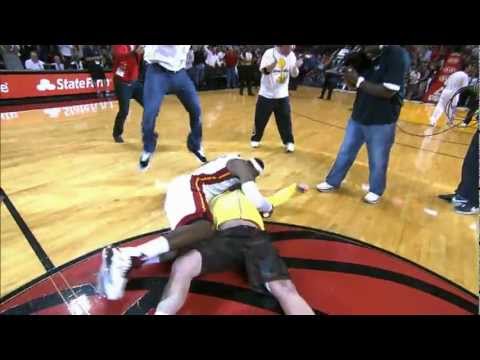 During halftime of a recent Miami Heat game, a lucky fan was given the opportunity to win $75,000 by making a half-court shot.
Improbably, the fan hit the shot using a Magic Johnson-esque sky hook — much to the pleasure of the home crowd. Heat star LeBron James went nuts, and subsequently tackled the fan with a celebratory hug despite the fact that James makes more than three times that amount per game.
No word on whether James picked up the man's dry cleaning tab after the sweaty dog pile he created.