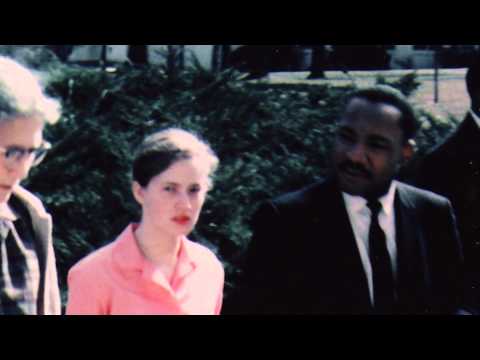 View 2 Items

This film is a nice history lesson, but the core lesson we hope comes across is that it's all about choosing the right. No matter what you do, you can never go wrong with choosing the right.

—Loki Mulholland
If you were given the choice to stand up for what you believe in no matter the consequences, would you?
In "An Ordinary Hero," a film featured at the 2013 LDS Film Festival, the inspiring true story of Joan Trumpauer Mulholland is told.
Joan was a Southern white female who became a civil rights activist. She was attacked by mobs, came face-to-face with the KKK and was even put on death row without ever committing a crime. But despite all she went through, she held her head high and was willing to do whatever it took to fight for equality.
Joan's son, Loki Mulholland, is the director of the film. He talked about the moral of his mom's story and the reason he created the film.
"This film is a nice history lesson, but the core lesson we hope comes across is that it's all about choosing the right. No matter what you do, you can never go wrong with choosing the right," Loki Mulholland said.
Not many, including Joan's co-workers, knew about her past as a civil rights activist until this film.
"We all have ordinary people in our lives, and many of those people have inspiring stories," Loki said. "We need to share their stories more often."
Joan helped plan and organize the March on Washington.
"My mom has a saying: 'Bloom where you're planted.' You can make a difference wherever you are," Loki said.
The film will be shown at numerous locations in the United States throughout the year, including at the Smithsonian and the National Civil Rights Museum, the location where a statue of Joan stands among other iconic images.
Because of his mom's story, Loki Mulholland has learned that anyone can make the world a better place if they have the desire to do so.
"You can't choose what other people are going to do and you can't choose your consequences, but you can choose your actions," he said. "Anyone can make a difference' you just have to choose to."
"An Ordinary Hero" will be shown on Saturday, Jan. 26, at 2 p.m. For more information on the film itself, visit anordinaryhero.com.
The 12th annual LDS Film Festival will run from Jan. 23 to Jan. 26 at the SCERA Center in Orem. Tickets are available by calling 801-225-ARTS, online at scera.org or at the door. For more information, visit the website at ldsfilmfestival.org.
Kylie Lewis is an intern for the Deseret News where she writes for Mormon Times and does other feature articles. She recently graduated from Brigham Young University-Idaho, receiving a bachelor's degree in communications.