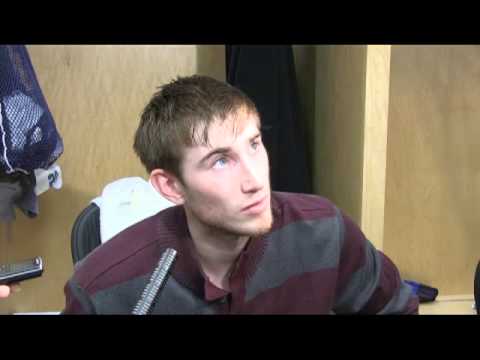 View 40 Items




Now that we're back home, I think guys are really looking forward to taking advantage of our home-court advantage.

—Jazz guard Marvin Williams
SALT LAKE CITY — Yawn. Stretch. Play.
During a restful eight-day break, the Utah Jazz had multiple days off, only a few practices and just one game.
Naptime officially ended with Wednesday's win over the Washington Wizards.
The Jazz's 92-88 victory began another busy stretch for the Jazz, who go from that restful respite to a packed period in which the team plays 11 games in 18 days. That busy schedule continues Friday in Los Angeles against the Lakers, with four home games following over the ensuing week.
That's why Jazz coach Tyrone Corbin considered eking out the win against the Wiz to be a relief. He was happy his team was sharp enough to beat improved Washington and get this hectic next couple of weeks off to a good start.
"Yeah, it really is," said Corbin, who was also relieved the Jazz only gave up 20 of their game-high 22-point lead before putting the Wizards away. "To have a such a long stretch off — and we had some good days in practice — it's difficult to get it going again when you have that many days off. But we won the game."
The time off was just what the Jazz needed after a tough first half of the season, Marvin Williams said. Utah's first half of the season included 24 road games and a swamped schedule prior to the unusually long break.
"When it was time to get back to work, guys really came in with a positive attitude," Williams said. "We came in with a lot of energy. We worked as hard as we could, so I definitely think it was great on our part. It was great that the coach gave us that time off as well."
Even better, the Jazz play 12 of their next 17 games at ESA, where the 23-19 squad owns a stellar 14-4 record.
"I think guys are really excited about getting back home. There were a few of us who didn't really realize how many road games we'd played," Williams said before Wednesday's game. "Now that we're back home, I think guys are really looking forward to taking advantage of our home-court advantage."
STARGAZING: Gordon Hayward was one of multiple Jazz players to take in a bit of the Sundance Film Festival during the Jazz's time off.
"I went there, just had some pizza and walked around," he said. "I didn't get a chance to go see any movies, but it was pretty crazy. There was a lot of people."
Any celebrity sightings?
"Who'd we see?" Hayward said. "James Franco, he came out of a building and everybody was all excited to see him, so that was pretty cool."
Mo Williams soaked in the scene after the Jazz's win over Cleveland on Saturday night and was impressed by how many people packed Park City. On the other hand, Alec Burks said the only way he'd go is if Jay-Z were to show up.
And Corbin?
"No," he said. "I've got a lot of other stuff to watch."
MIDSEASON GRADES: Before Wednesday's game, the Jazz had played exactly half of their 82-game schedule.
Asked to put their professor caps on and grade the Jazz, Randy Foye and Marvin Williams gave the team a B. Hayward gave Utah at B-.
Be careful if you take a class from Al Jefferson. He's the toughest grader.
"I think we're a good high C," Big Al said, making reporters wonder if he was referring to the fruit punch, the musical note or school grades. "That's all I made in high school, so I'm familiar with that. We've got room for improvement."
EMAIL: [email protected]
TWITTER: DJJazzyJody