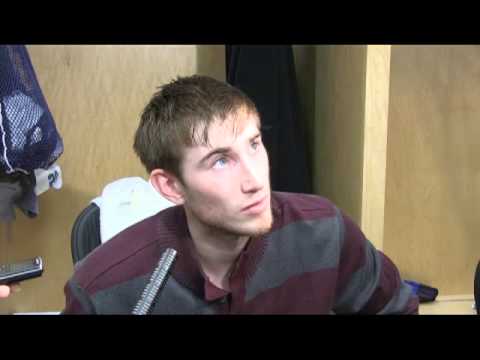 View 40 Items




I feel like I have been (All-Star caliber). I feel like this year I can say, 'Yes, I am.'

—Jazz center Al Jefferson
SALT LAKE CITY — Years ago, Al Jefferson had high hopes before All-Star reserves were announced.
That isn't the case this season — and not because he thinks he's unworthy of the high-profile honor that evaded him his first eight NBA seasons.
"I do not get my hopes up for it no more," Jefferson said. "I used to be excited about it. My first and second year in Minnesota, I got disappointed. To keep me from being disappointed, I don't think about it."
All-Star selections will be the topic du jour this evening when the coaches' picks are announced.
"If it happens, I'm thankful," Jefferson said. "If it don't, I'll get some rest. That's the way I look at it."
As the Jazz's leading scorer (17.3 ppg) and rebounder (9.8 rpg), Big Al is the most likely Utah player to have his name announced as an All-Star.
The NBA changed the way the reserves are selected, so he'll be up against all forwards and centers for three post spots as voted by coaches (who can't vote for their own players, by the way).
Though Jefferson said he doesn't think about All-Star selections anymore, the 6-foot-10 big man added that he believes he belongs in the discussion.
"I feel like I have been (All-Star caliber). I feel like this year I can say, 'Yes, I am,'" Jefferson said. "But, you know … David Lee, Marc Gasol, I think them guys will probably deserve it a little bit more than me because of the things that they have done with their team."
Fans voted in Chris Paul, Kobe Bryant, Kevin Durant, Blake Griffin and Dwight Howard to be Western Conference starters for the Feb. 17 game in Houston.
LaMarcus Aldridge, Tim Duncan, Zach Randolph, Kenneth Faried and Nikola Pekovic are among West big men who are having All-Star-esque seasons.
Injuries to Kevin Love and Howard could help Jefferson become the first Jazz All-Star since Deron Williams made it in 2011 before being traded.
"I think my name should be in the mix too," he said, "but it's just my opinion."
Actually, it isn't.
Randy Foye was on Jefferson's team in Minnesota when Big Al was snubbed despite being a prime All-Star candidate as a premier scoring big man.
"I think he's up there. We've played against all of the supposedly quote-unquote 'The Best,' (and) he's held his own," Foye said. "He did what he had to do against them."
Though Jefferson averaged 21-or-more points and 11-plus rebounds from 2007-09 in Minnesota, Foye is more impressed with Jefferson now than ever. The guard credited him for making a complete "360 degrees" change in his game (or something like that) since then.
"The way he changed — his work ethic, the way he understands the game, the way he prepares for the game," Foye said, "it's just unbelievable."
Coach Tyrone Corbin is among the Jazz contingency that believes both Jefferson and Paul Millsap (14.8 ppg, 7.7 rpg) should receive All-Star hype.
Comment on this story
"(Millsap) and Al … are both very deserving of an All-Star position and All-Star consideration," Corbin said. "You want all the guys to just perform and perform as well as they can for as long as they can to get an opportunity, and I think those guys have."
Marvin Williams agrees.
"I would honestly think that Al and Paul would have to get a look, definitely," the Jazz forward said. "What those guys have been to our team has been huge. We're not in this position that we're in without those guys."
Big Al's thoughts?
"I think," he said, "the whole team should make it, man."
Nice sentiment. But here's guessing that won't happen.
EMAIL: jody@desnews.com
TWITTER: DJJazzyJody