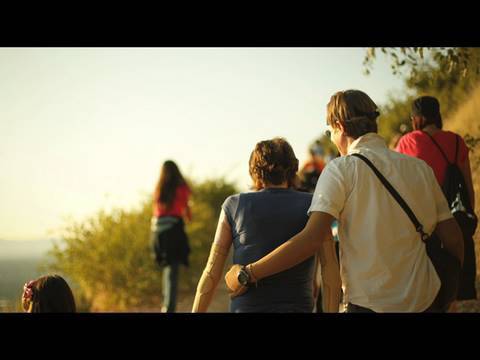 View 2 Items

In 2008, Stephanie Nielson survived a plane crash in which 80 percent of her body was severely burned. Since waking up from a three-month coma and undergoing multiple surgeries, she has bravely moved forward.
In the time that's passed, many have heard and shared her inspiring story.
The Mormon Channel shared Nielson's tale through one of its many YouTube videos. The video, "My New Life," is the first of 95 Mormon Messages to reach 1 million views.
Nielson, a member of The Church of Jesus Christ of Latter-day Saints, talks about her "new life" and how it is centered on Jesus Christ and family. She explains that Christ inspires her to do the things she does. "I pray. I get answers. Then I do it," she says in the video.
2
comments on this story
From her trials, Nielson says she's grown closer to Christ and feels she has a better sense of who she is and what her divine purpose is in life. She is grateful for what she has gone through, she says, and has realized her trials are blessings.
"Life has a different meaning to me than it did before," Nielson says.
Today, Nielson is a well-known Mormon mom blogger and is the author of the blog NieNie Dialogues. She also wrote a book about her story titled "Heaven is Here," a New York Times best-seller.
Kylie Lewis is an intern for the Deseret News where she writes for Mormon Times and does other feature articles. She recently graduated from Brigham Young University-Idaho, receiving a bachelor's degree in communications.