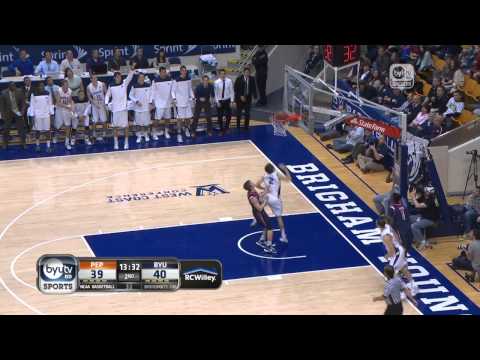 View 41 Items


PROVO — Pepperdine entered Thursday's game at BYU short-handed, but it didn't seem that way in the early going.
The Waves led by five at halftime, but in the end, they fell to the Cougars, 76-51.
Coach Marty Wilson announced earlier in the day that starting point guard Caleb Willis had been suspended for academic reasons.
"He's our starting point guard," Wilson said after the game. "He's a guy that knows what we're doing. He's our toughest defender. That was the tough part."
"He's started 14 of their games this year and plays 31 minutes a game," said BYU coach Dave Rose. "That was a little bit different."
Comment on this story
"We noticed (Willis) was missing, because he (wasn't) starting," said Cougar guard Craig Cusick. "We wish him the best of luck, whatever it was."
In place of Willis, Pepperdine played Lorne Jackson, Austin Mills and Jordan Baker at point guard.
But both Jackson and Mills have been suffering from illness this week.
"Jackson was throwing up earlier today," Wilson said. "Austin Mills didn't practice the previous two days. The two guys that played point guard both were ill, but that wasn't the difference in the game. They both played a solid game."
Baker scored 20 points in the first half, but was held scoreless in the second half.