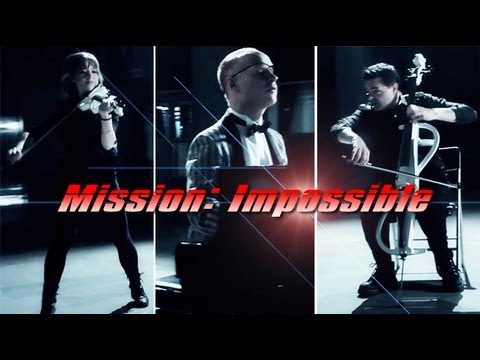 View 4 Items

Two YouTube phenomenoms from Utah, Lindsey Stirling and The Piano Guys, have joined together to create a new video based on the popular films and TV show "Mission Impossible."
Performing theme music and other covers is not a first for either of the two sensations, which has allowed this combination to work together so easily.
The video, which features Stirling on the violin, Steven Sharp Nelson on the cello and Jon Schmidt on the piano, was posted to The Piano Guys' YouTube channel on Monday and has already received more than 120,000 views as of Tuesday afternoon.
The Piano Guys have been producing videos on YouTube for more than a year and have 39 videos. Some of the most viewed videos include performances of Coldplay's "Paradise: African Style" featuring Alex Boye, One Direction's "That's What Makes You Beautiful" and the Lord of the Rings "The Hobbit" theme song.
Stirling has also been a star on YouTube for more than a year with 41 videos of her own. Most recently she has received national attention from interviewing with Larry King and Amy Poehler. Some of her recent videos include a "Just Dance 4" rendition, a Phantom of the Opera medley and the Assassin's Creed lll music video.