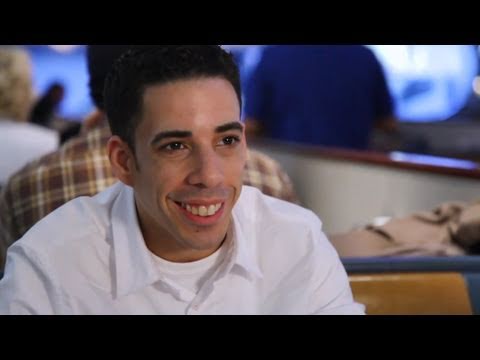 View 2 Items

With shouts (or tweets or Facebook posts) of "Happy New Year!" ringing throughout the blogs today, I found some beautiful posts that both looked back and look forward. Here are a few:
Looking back
Each year at this time this Segullah blogger gives herself a report card on the past year, and I laughed and marveled as I read it through. A few excerpts:
Didn't accidentally set anything on fire: A+
Kept one's (mostly) beloved children alive, fed and mostly intact: A
Appreciation of unidentifiable foods: B- (it feels like I've earned 17 gold medals!)
Accepting God's will: C for achievement, averaging a D for behaviour, B- average
Click in to read the whole list.
What did I learn?
Then this blogger/writer accomplished many of her writing goals, but not everything she wished. She explains: "I learned that when I put my mind to it, I can get a lot of writing done. I learned that car accidents and broken bones are not helpful to goals that require physical movement. I learned that laptops are wonderful things and that WiFi is like a miracle from on high. I also learned that we can't let less-than-ideal circumstances keep us from striving to improve in every aspect and not just some."
Click in to read all her end-of-year musings.
Looking forward
While generally hating New Year's resolutions, this blogger has become "Resolved" in setting one good goal for the year. She explains, "It seems that we usually pick for resolutions something about which we are conflicted. The resolution may be about losing weight, which is the conflict of habit and genetics against a health or aesthetic ideal. Or it may be about exercising, or getting enough sleep, or devoting time for personal scripture study and meditation, or it may be about losing weight. Most Mormons are able to avoid the common resolutions about drinking and smoking less, but we still want to spend more time with our families, get out of debt and volunteer more. But this year, in a moment of inspiration, I hit upon a resolution for this year, one that I believe I can actually keep." Click in for more.
These two "Prepared" bloggers have produced two wonderful New Year's resources. First find an entire printable "Calendars Set" that is so functional but also cute. Second, this "Scripture Study Journal for Children" can help you children in keeping any scripture study goals they make. Love it!
Finally, I have to include this blogger's blog goal: "I want to continue to blog about exciting and new ideas. Some of you commented yesterday that you are interested in the curriculum I have been writing this year.... I think it is important not to get caught up in the numbers but to really send time reflecting on your teaching and to make positive connections with all your bloggy friends!
Now let me resolutely showcase a few more great Bloggernacle blogs:
Power pick:
I just have to rewatch this New Year's-flavored Mormon Message "
Look Not Behind Thee" every year. And even though it's just 2 years old, I think watching it should be a New Year's tradition since it just so utterly delightful and sends an important message. Watch as New Yorkers discuss what they think about New Year's and the story of Lot's wife, and then click in to read Elder Jeffrey R. Holland'svital counselthat goes right along with it. Enjoy!
Techie tip:
Have you delved into the "Come Follow, Me" youth curriculum yet? Larry Richman kindly provides some step-by-step instruction for "Accessing the New LDS Youth Lesson Outlines for 2013" at his blog. First, click on the above link, then as he says:
On the Learning Resources page, there is a link in the middle of the page, "Start Teaching," where you can click Aaronic Priesthood, Young Women or Sunday School.
Once you select AP, YW or SS, you will see a list of months in the left column. For example, January's lessons are about "The Godhead."
If you click January, then you see a page of information about the topic "The Godhead" and the lessons are links in the center of the page.
When you click each lesson title, you will see a page of resources for teaching a lesson.
So click in to try it, especially if you will be teaching or parenting youth who are affected by this groundbreaking new curriculum.
"New Year's: Look Not Behind Thee"
Using the story of Lot's wife, these people look at how faith in Jesus Christ gives us strength to leave the past behind and look ahead to a brighter future.
Emily Warburton Jensen loves searching through the LDS blog world for developments and testimonies that best capture the ever-evolving LDS online experience. Email: [email protected]