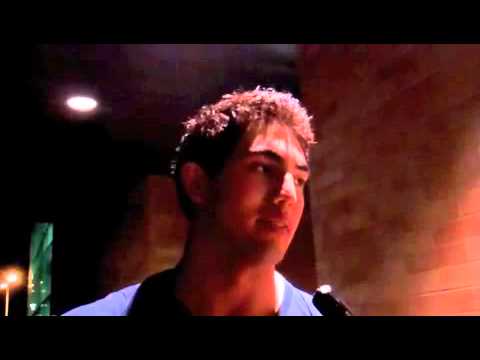 View 3 Items

PROVO — With a week to go before BYU opens West Coast Conference play, the Cougars are sporting a bit of a new look — at least at practice.
A week after playing in BYU's 23-6 victory over San Diego State in the Poinsettia Bowl, Bronson Kaufusi has traded in his football helmet for basketball high tops.
The defensive end-turned-forward practiced with the BYU hoops squad Wednesday afternoon, providing the Cougars with added size and depth.
"It's awesome having him out here," said guard Tyler Haws. "He doesn't move on box-outs. You go to box him out and it's like his feet are locked on the floor. He provides a big presence inside and gives Brandon a good guy to go against every day in practice. He'll definitely help, for sure."
But coach Dave Rose said Kaufusi probably won't dress for Thursday night's game against Northern Arizona (7 p.m. MST, BYUtv) at the Marriott Center.
What will the 6-foot-7, 260-pounder's role be?
"We'll figure that out. We'll see what his role is and how he fits," said Rose, who approached Kaufusi about the possibility of playing basketball last fall. "Right now, he looks like a pretty good football player playing basketball. We are impressed with his hands. He's got great hands and he has a nice touch on the ball. He's got good feet for a big guy. Obviously, he's a big body. We've kind of decided to go for a week or two and see how it works out, see how he feels, and go from there."
Rose and football coach Bronco Mendenhall discussed Kaufusi's decision to be a two-sport athlete.
"(Mendenhall) said that he felt like if Bronson and his family wanted to do that, that he would allow him to do it," Rose said. "He wanted to know how I felt, and my feelings have been the same all the way, I'd just like to see him with our guys and see how it works out."
Kaufusi, a true freshman, returned from a mission to Auckland, New Zealand, just before the start of fall football camp. He recorded 23 tackles, including 4.5 sacks, this season. Kaufusi starred in both sports at Timpview High.
Haws is confident that Kaufusi will contribute to the basketball team at some point.
"I don't know when," he said. "Just a week ago, he was playing football. He said it was kind of weird running up and down on a flat floor. He looks good, and it's fun having him out here."
"He's a big body," 6-11 forward Nate Austin said of Kaufusi. "It's not very fun boxing him out. He's great. I think he'll help us become tougher. A lot of times we play guys that are thicker than us. It gives us a different look than we've had previously."
The Cougars are looking to rebound from a 79-64 loss at Baylor on Dec. 21. After Thursday's game, BYU takes on Virginia Tech on Saturday at EnergySolutions Arena before opening WCC play at home against Loyola Marymount on Jan. 3.
"With any loss, there's lots to learn from," Haws said. "I feel like this team is still young and still learning — learning how to win. We've got to stay hungry and keep fighting. Our conference is tough and we've got to keep getting better to have a good conference season."
"League (play) is right around the corner and we have a couple of tough games to go through," Rose said. "Then we have a lot of undecided spots on our roster as far as playing time is concerned. … We'll settle into a lineup here pretty quick. I think our guys understand the urgency of being able to perform well and play well."
NOTES:
Lone Peak High guard Nick Emery, who signed with the BYU basketball program in November, has been called to serve in the Frankfurt Germany Mission.
Northern Arizona guard DeWayne Russell is one of the top freshman scorers in the country. He averages 16.4 points per game.
The Cougars defeated the Lumberjacks last season in Prescott Valley, Ariz., 87-52.
Cougars and Lumberjacks on the air:
Northern Arizona (4-7) at BYU (8-4)
Thursday, 7 p.m. MST
Marriott Center
TV: BYUtv
Radio: 1160 AM, 102.7 FM