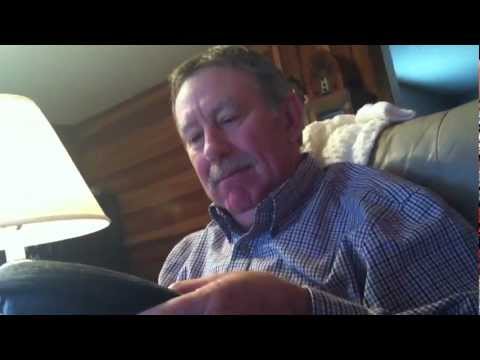 Most dads consider themselves fortunate to get a new tie or pair of socks from their kids for Christmas, but one Alabama father is doubtlessly considering himself the luckiest man on Earth this week.
For many in the American South, football is more than just a game — it's a way of life. For Alabama fans over the years, and particularly recently, life has been very good. The Crimson Tide lost but a single game this year, won the Southeastern Conference championship, and will play in the Bowl Championship Series championship game Jan. 7, 2013.
Rick Buckhannan's dad, Don Buckhannan, is obviously a big fan of the Crimson Tide. In what many consider to be the glory days of Alabama football, legendary coach Bear Bryant patrolled the sidelines in a fedora cap. So, naturally, Rick bought his dad one of those fedora caps for Christmas, and naturally, his dad was pleased.
Comment on this story
But the look on his dad's face when he looks inside his new hat and pulls out a ticket to the big game is absolutely priceless.
Tickets to the BCS championship cost hundreds, if not thousands, of dollars apiece. As of this writing, the least expensive ticket to the BCS title game costs $941 on StubHub.com, but Rick Buckhannan considers himself blessed to be able to have given the gift despite the cost. In the description of the video on YouTube, Rick wrote, "(I) was blessed to be able to give my dad a ticket to the championship game."
If the video is any indication, his dad feels just as blessed to have received it.
Landon Hemsley is the sports content manager for DeseretNews.com. Email: lhemsley@deseretnews.com. Twitter: @EarlOfHemsley