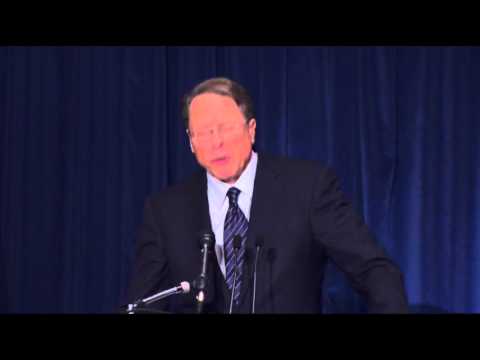 View 2 Items
Associated Press

The only thing that stops a bad guy with a gun is a good guy with a gun.

—Wayne LaPierre, National Rifle Association
SALT LAKE CITY — School security fears following the shooting in Newtown, Conn., came to a head Friday, with education and law enforcement officials from Cache to Grand counties responding to gun threats and the National Rifle Association calling for armed officers in every school.
Classes were canceled at Mountain Crest High School in Hyrum after rumors began circulating that a student was making threats involving a weapon.
In Moab, a student was questioned by authorities after posting online that he planned to bring a gun to school. At Syracuse High School, bomb-sniffing dogs were brought in to do a sweep, and students were not allowed to wear backpacks to class.
The incidents come at the end of a week that saw similar gun scares at an elementary school in Kearns, a junior high school in Roosevelt and a high school in Weber County, as well as an increased police presence at several schools around the state.
At a news conference in Washington, D.C., Wayne LaPierre, the NRA's top lobbyist, blamed video games and movies for exposing children to violent images. He said the answer to preventing future shootings is having officers act as armed guards at each and every school in the country.
''The only thing that stops a bad guy with a gun is a good guy with a gun,'' LaPierre said.
In Utah, resource officers are present at most high schools and some middle schools. A school district will typically contract with a local law enforcement agency to share the costs of placing an officer in the school.
Unified police detective Ken Hansen estimated the average salary for a school resource officer at between $65,000 and $75,000. Using that estimate, it would cost the state anywhere from $36 million to $41 million to hire an armed officer for each of Utah's 555 elementary schools, not to mention middle schools that are not currently served, as well as preschools, special education schools and other alternative schools.
"It would certainly be extremely expensive," Hansen said.
Advocacy groups were quick to criticize the NRA's statement, particularly for the way the organization blamed everything but guns for gun violence in the United States. New York City Mayor Michael Bloomberg called it a "shameful evasion of the crises facing our country."
"Instead of offering solutions to a problem they have helped create, they offered a paranoid, dystopian vision of a more dangerous and violent America where everyone is armed and no place is safe," Bloomberg said in a prepared statement.
Maryann Martindale, executive director of the Alliance for a Better Utah, accused the NRA of being more concerned with the business interests of gun manufacturers than the safety of America's children. She extended her criticism to members of Utah's Legislature, saying any progress over issues of school and gun safety have been strangled by NRA support.
"Many of our state legislators are more loyal to their guns and the NRA than their own constituents, preventing them from dispassionately approaching the problem of gun violence," Martindale said. "Whatever steps we take over the next couple of weeks, this much should remain true: Keep the NRA out of our schools."
In a hypothetical scenario where the money was available, Hansen said he wasn't sure whether more resource officers would be the most effective use of funds.
"There's a lot of work out there," he said. "It would be nice, but are there other ways that could be more effective?"
Martindale said the notion of an armed guard at each school is a knee-jerk and unproductive reaction to the recent shootings. Many of the solutions being discussed, from requiring teachers to have a concealed weapons permit to having students wear Kevlar backpacks, would send the message to children that they are constantly in danger, she said.
"Arming our schools, arming our teachers, is that really the society we want to live in?" Martindale asked.
83
comments on this story
She described the political conversation as misplaced, with too few lawmakers discussing the types of weapons — such as high-round magazines and assault rifles — that go beyond a constitutional right to self-defense and the mental and emotional state of people who carry out shootings.
She believes the money required to place officers in schools would be better spent in programs that address mental illness or promote anti-bullying programs.
"Let's put money into that," Martindale said. "Let's find out what's causing people to do this."
E-mail: benwood@desnews.com