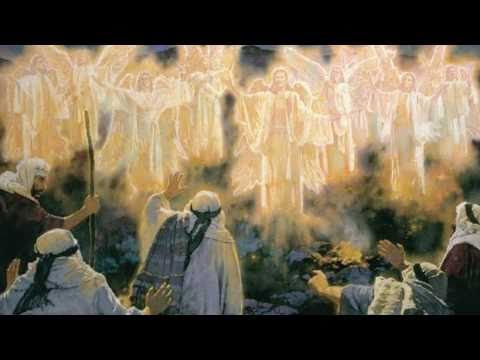 View 2 Items

Christmas kids: Listening to how The Church of Jesus Christ of Latter-day Saints' Meadowood Ward "Kids Tell the Christmas Nativity Story" can help us all remember the real reason for the season. So cute! Plus, this blogger from LDS Media Talk provides other links to videos and music to inspire even more Christmas spirit.
Holiday stress: "There are just so many other things during Christmas that tug at our attention. In fact, I know a lot of women who are so stressed out around the holiday that they find it difficult to enjoy at all.They break their backs (and their bank accounts) making sure that every year is a perfect experience for their children. They make sure they are keeping up with the other women and families in their life in the way of holiday baking, neighbor gifts, decorating, Christmas cards and letters, etc. But it doesn't have to be this way." It doesn't? you may ask. If so, you need to see these five ideas from this mommy blogger on "How to Beat the Holiday Stress."
Comment on this story
Teachers' gifts: 'Tis the season for thanking a teacher with a Christmas gift for all their hard work and dedication. And if you're still looking for a good idea, check out what this blogger did with just a few candy bars and some construction paper. Love it!
Peppermint roll: For some reason, I'm seeing this recipe pop up in various places. Actually, the reason might just be that it's incredibly delicious and festive. So add this "Chocolate Sponge Cake Roll with Peppermint Whip Cream" to your Christmas recipes. Your family and friends will thank you.
Today in the Bloggernacle: Ways to beat holiday stress
Kids from the Meadwood Ward tell the Christmas story.
Emily W. Jensen updates "Today in the Bloggernacle" on Mondays, Wednesdays and Fridays, presenting the best from the world of LDS-oriented blog sites. Her extended "Bloggernacle Back Bench" appears on Tuesdays. Email: ejensen@desnews.com