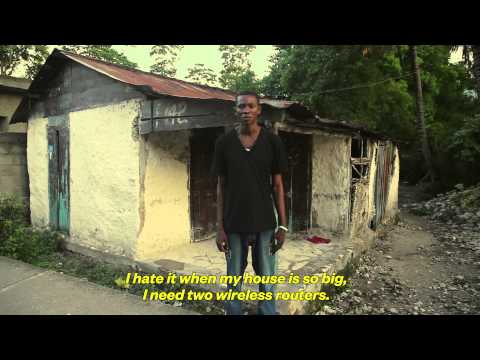 View 2 Items

Alanis Morissette shot to fame in the mid-1990's with her hit song "Ironic." The lyrics, which she penned, outline "ironic" situations: "rain on your wedding day," "a traffic jam when you're already late," and "10,000 spoons when all you need is a knife."
Commentators were quick to attack Morissette for her incorrect use of of the word. British comedian Ed Byrne for example quipped "The only ironic thing about that song is it's called 'Ironic' and it's written by a woman who doesn't know what irony is."
What the song is, some have argued, is a self-indulgent rant about first-world problems. After all, rain on the day of a wedding doesn't seem like problem when there are people who don't have water to drink.
These days, when people want to complain about their first-world problems they take to their twitter accounts. Tweets about lack of wireless Internet in hotels and clothes not fitting correctly coded with the hash-tag #FirstWorldProblems pepper the Internet.
But some worry that the practice shows massive insensitivity about the many problems people in the developing world face.
"Our belief is that although the #FirstWorldProblems hash-tag was created as a self-mocking mechanism for the privileged, these tweets about 'problems' also showcase a lack of sensitivity about serious concerns and the ways that social media users can help improve real problems," said Matt Eastwood, a creative director for an advertizing agency, in an interview with the Huffington Post.
1
comment on this story
A new social media campaign by Water is Life is trying kill the hash-tag by reminding people in industrialized nations that their #FirstWorldProblems are superfical compared to the issues people in the developing world are dealing with. By getting people to stop using the hash-tag they hope to raise awareness and money to address "real problems," according to Water is Life's website.
To do that they've created a YouTube video. Lines like, "I hate it when my phone charger won't reach my bed," and, "I hate it when my house is so big I need two wireless routers," are read out by Haitian children, most of whom live on less than a dollar a day.