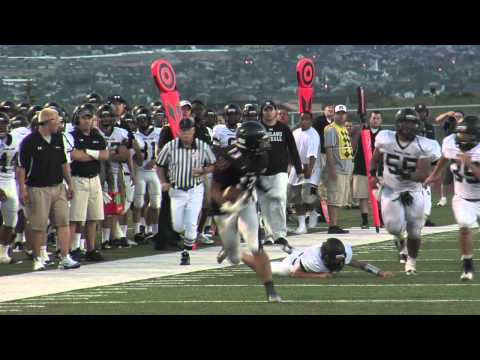 View 2 Items
YouTube

HERRIMAN — Running back Francis Bernard informed Cougar coaches that he'll sign on to join the football program. The 6-foot-1, 208-pound prospect received a lot of Pac-12 attention but ultimately held scholarship offers from BYU and Utah State.
"Francis is as good as any running back I've ever coached," said Herriman coach Larry Wilson. "He's a versatile player who catches the ball very well. He's also a great kid who gets good grades and will be a credit to BYU's program."
Bernard plans on serving an LDS mission out of high school and will join BYU's program in 2015.
Bernard led the Mustangs in rushing with 822 yards and 15 touchdowns on just 96 carries. He also played defense and had 24 tackles and four interceptions, two of which he returned for a touchdown.
Most schools recruited him as a defensive back prospect, including Utah State and Utah, but BYU will give him a try at running back.
"He can play any number of positions and would do great playing defense at BYU, but he really wants to play offense," Wilson said. "He's been a great player for us, and I'm happy for him and for his family that he'll have a chance to play for a quality program like BYU."
Email: [email protected]
Twitter: @BrandonCGurney