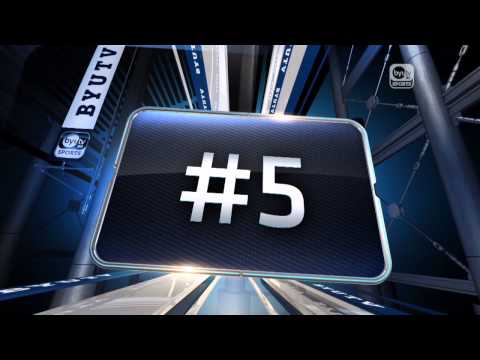 To say the very least, the 2012 BYU football season can be characterized as up and down. Cougar fans experienced disappointment in the face of some lofty preseason expectations. However, there were nonetheless plenty of moments for fans to be proud of.
This BYUtv Sports video breaks down the Top 10 plays that made the Cougar faithful smile this season. The top play was awarded to freshman quarterback Taysom Hill, when he scampered 68 yards for a touchdown against Hawaii.
Contact Gregory Rose at [email protected] or follow him on Twitter at @GRoseDDM.