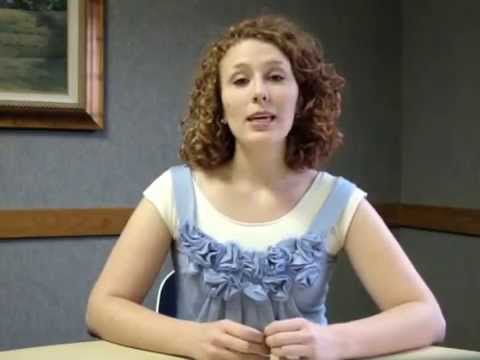 View 7 Items

There is one name that we changed the spelling of for comedic effect, but besides that they are all 100-percent authentic Utah names.

—Chelsea Wilson
It's hard to know why some celebrities feel compelled to be "different" and give their babies names like Apple, Suri or Egypt. Did you know, however, that Utahns do the exact same thing?
Chelsea Wilson and Elisabeth Evans, known on Twitter as the "Mormon Girls," decided to put together a YouTube video to prove that point and show just how "creative" the names of some Utahns can be.
"We are really fascinated with the names Utahns choose to name their children," Wilson said.
The names in their video — including Brinleigh Brielle, Dreanessa, McKyndree, Taelorre, Tazmin, and sisters Raine and Stormy, just to name a few — are extreme and make one wonder if they're legitimate. But Wilson and Evans say they're all very, very real.
"There is one name that we changed the spelling of for comedic effect, but besides that they are all 100-percent authentic Utah names," Wilson said.
Wilson and Evans were roommates at the University of Michigan while both studied musical theater. Evans is currently finishing up her degree and Wilson, who just graduated this year, is living in New York.
When asked how they collected the names while not currently living in Utah, the women explained the effort has been a long time coming.
"Collecting the names is something that has been happening for years," Evans said. "So it was just a matter of going back and putting them all together. Chelsea's mom and aunt are also very interested in the topic and every time there is a random name in the newspaper, they send us a text or picture."
Finding the names was easy compared to the time it took to create the film with 58 outfit changes.
"We planned on doing it all in one day and we thought we had brought enough clothes but we quickly realized we didn't," Evans said. "The reason we had to film a second day is because we needed more costumes."
Getting into character for each name listed is what makes the video entertaining.
"It's fun to imagine what the personalities are like for all these names," Wilson said. "For us, because we are actors and this is our background, it was just a fun idea to explore with all these characters for a brief second. The options are endless; there are so many names and funny spellings."
Both Wilson and Evans say the video is not intended to make fun of Utahns, but rather it's to point out a unique trend in the state.
"This is really a loving ode to this funny facet of Utah culture," Wilson said. "It's something we love and appreciate and wanted to share with everyone so we could all get a kick out of it together."
Since the video was posted on YouTube, the responses have yet to be negative, Wilson and Evans say.
"People are being very positive," Evans said. "They are noticing, 'Oh yeah, that's true,' because we have pointed out this trend."
This is the second YouTube video from the "Mormon Girls." Last January they produced "Things Mormon Girls Say" and received an overwhelming response. The "Utah Names" video, which was posted in November, has done well itself, already receiving more than 150,000 views.
"We really thought that only my mom and maybe my grandma would think it was funny," Wilson said. "So we're happy to find that more people than just my extended family think it's funny."
Although neither Wilson or Evans are currently living in Utah, both girls have ties to the Beehive state. While she spent most of her life growing up in Georgia, Wilson was born in Provo and her family now resides in St. George. Evans was born in Ohio and spent her high school years in Japan, but still has a many family members in Utah.
Ever since the video posted, Wilson said they have received comments with lists of other strange names.
"My favorite recently discovered Utah name: Aybraeham, for a girl," said Wilson.
'Utah Names'
Chelsea Wilson and Elisabeth Evans, known on Twitter as the "Mormon Girls," decided to put together a this video about the "creative" names of some Utahns.