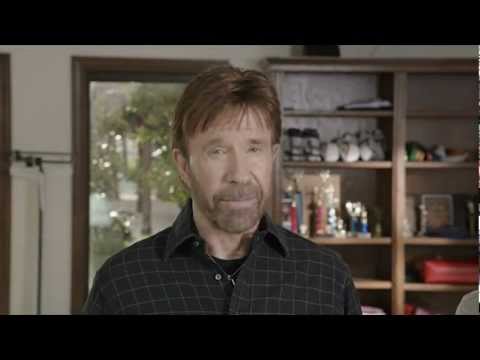 View 2 Items

Obamacare may be getting a roundhouse kick to the face.
Actor Chuck Norris, who is an outspoken proponent against the Obama administration, called for readers to "choke the life out of Obamacare" in a blog post, published Sunday on World Net Daily.
"It's no wonder so many states are outright refusing to cooperate with Washington on this massive federal power grab," Norris said in his post. "Obama's takeover calls for states to expand Medicaid, creating serious fiscal liabilities for the states if federal taxpayers don't pick up the bill every year."
The actor cites religious battles some Christian-owned companies and organizations have had with Obamacare, like Hobby Lobby and Liberty University, over a contraception mandate.
"There's no middle ground in this fight," Norris said in his post. "Citizens and employers shouldn't be forced to choose between obeying the law and honoring the Sixth Commandment."
Hobby Lobby is the largest for-profit company to challenge Obamacare's contraception mandate.
"Every American, including family business owners like the Greens, should be free to live and do business according to their religious beliefs. The Green family needs relief now and we will seek it immediately from the federal appeals court," said Kyle Duncan, an attorney with the Becket Fund for Religious Liberty, which is representing Hobby Lobby.
Norris, along with his wife Gena, released a video before the 2012 election, urging Evangelical Christians to vote, according to the Huffington Post.
"If we look to history, our great country and freedom are under attack," Norris said in the video. "We're at a tipping point and, quite possibly, our country as we know it may be lost forever if we don't change the course in which our country is headed."
Gena also chimed in, quoting President Ronald Reagan by saying, "You and I have a rendezvous with destiny. We will preserve for our children this last best hope of man on earth, or we will sentence them to take the first step into 1,000 years of darkness. If we fail, at least let our children and our children's children say of us we justified our brief moment here. We did all that could be done."
EMAIL: jferguson@desnews.com
TWITTER: @joeyferguson