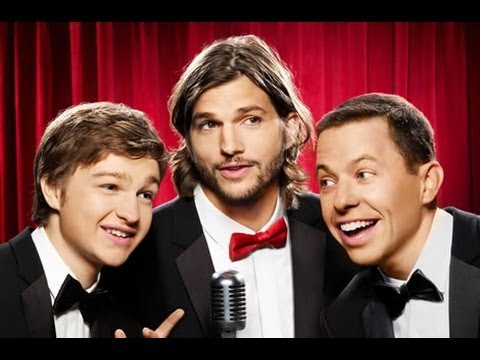 View 3 Items
YouTube

Angus T. Jones — the 19-year-old actor who has starred on the CBS hit sitcom "Two and a Half Men" since 2003 — strongly denounced his own show in two videos posted Monday by the Forerunner Chronicles, a Christian website based in Alabama.
"I'm on 'Two and a Half Men' and I don't want to be on it," Jones said in one of the YouTube videos. "If you watch 'Two and a Half Men,' please stop watching it and filling your head with filth. People say it's just entertainment. Do some research on the effects of television and your brain, and I promise you you'll have a decision to make when it comes to television — especially with what you watch."
USA Today summarized the setting of the videos: "Jones gives his testimony sitting with a representative of The Forerunner Chronicles in his trailer on the Warner Bros. studio lot, where the series is filmed."
The Christian Science Monitor added, "Jones describes a search for a spiritual home (in the videos). He says the type of entertainment he's involved in adversely affects the brain and 'there's no playing around when it comes to eternity.'"
Recently, the Parents Television Council lambasted the pervasive lewdness of "Two and a Half Men": "The content on 'Two and a Half Men' is not appropriate for children of any age. … Far worse than the frequent use of foul language is the constant barrage of sexual scenes and jokes."
The man seated with Jones during the videos is Christopher Hudson, the face of Forerunner Chronicles who first came to Jones' attention through the series of Christian-themed Internet videos that Hudson hosts. Tuesday, Hudson told ABC News, "I'm impressed that this young man has the ability to deal with this situation in a responsible way. This young man is a noble young man. Because he is not just professing Christ with his words and saying that he's a Christian, but he's showing the proof."
Jones earns $350,000 for every episode of "Two and a Half Men." He said in the videos he doesn't intend to quit the show — "I am under contract for another year so it is not too much of a decision on my part. I know God has me there for a reason for another year," he says — but rumors started swirling that Jones might be fired for not appearing at a Tuesday morning rehearsal for "Two and a Half Men." However, the Associated Press confirmed that Jones isn't expected back on the set until next year because he isn't scheduled to appear in either of the two episodes that are being filmed this month.
Jamshid Ghazi Askar is a graduate of BYU's J. Reuben Clark Law School and member of the Utah State Bar. Contact him at jaskar@desnews.com or 801-236-6051.