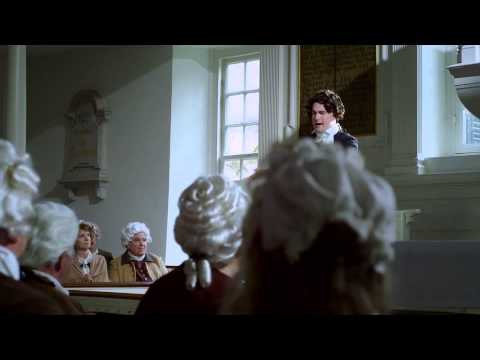 View 2 Items
Covenant AF

"FIRST FREEDOM: The Fight for Religious Liberty," by Randall Balmer, Lee Groberg and Mark Mabry, Covenant Communcations, $26.99, 119 pages (nf); DVD, $17.99, 87 minutes
In the sweltering heat of the summer of 1787, Benjamin Franklin requested time to speak to the other members of the Constitutional Convention convened in Philadelphia. As the delegates turned their attention to Franklin, he made the following request of the gathering:
"I therefore beg leave to move — that henceforth prayers imploring the assistance of Heaven, be held in this Assembly every morning before we proceed business."
Franklin's request was summarily deemed unnecessary and denied.
Yet, despite the seeming lack of piety among the delegates, the First Amendment of the Constitution of the United States of America included a provision guaranteeing the right of each individual to worship as they should choose. In modern times, this recognition of religious rights seems to be a very normal thing, but for the framers of the Constitution, religious liberty was a groundbreaking inclusion to the rights of citizens in the new nation.
Authors Randall Balmer, Lee Groberg and Mark Mabry have joined forces to create a compelling essay, DVD and photo montage of events related to the inclusion of religious liberty in the Constitution of the United States in "First Freedom: The Fight for Religious Liberty." Using public records and the journals and writings of many involved in the development of the Constitution, Balmer, Groberg and Mabry examine the challenges the original writers encountered in their efforts to open the doors of religious liberty.
Nothing was easy for the Founders. But even with all the different personalities involved, patience and persistence resulted in a short — 16 words total — declaration, devised to limit the power of government to regulate or be regulated by religion. For more than 200 years this small addition to a great document has protected the citizens of the United States from interference in their religious beliefs. It has also served as a model for other nations as they seek to develop laws to protect their people.
"First Freedom: The Fight for Religious Liberty" has been well documented and offers readers and viewers a fascinating window into the process that eventually led to the inclusion of religious freedom in the Constitution of the United States.
The documentary portion is scheduled to be be shown on PBS in December and is sold separately.
Mike Whitmer resides in West Valley City and enjoys writing and listening to good music. His email is [email protected] or he blogs at mtwhitmer.blogspot.com.