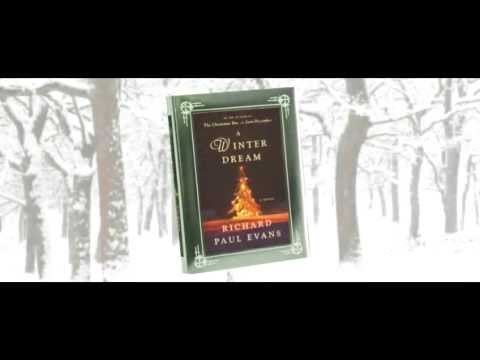 View 3 Items
RPEP100

"A WINTER DREAM," by Richard Paul Evans, Simon & Schuster, $19.99, 266 pages (f)
Richard Paul Evans puts a new twist on the biblical story of Joseph in his most recent book, "A Winter Dream."
Joseph Jacobson, otherwise known as J.J., is a rising star in the family ad agency in Colorado. But he has a dream, which he shares with his father. Unfortunately, his father chooses to share the dream's content with Joseph's other 11 brothers at a family dinner, where he also presents J.J. with a special coat.
It's no secret that Joseph, one of two youngest sons by his father's third wife, is the favorite. Already strained relationships are pushed to the breaking point at the dinner. Soon afterward, J.J.'s older brothers blackmail him into leaving the town without telling anyone where he is going or why.
To make matters worse, he is dumped by the woman he thought he was going to marry. Because of his brothers' connections, he ends up in a Chicago ad agency, where he starts a new and challenging life.
The parallels to the biblical Joseph are easily recognizable and fit organically with the flow of the contemporary story. Evans has done his homework to realistically portray the ad agency world. The dialogue flows well and the main characters feel honest and likable.
The language is clean throughout the book. The use of alcohol is accepted, and there is a brief scene where a woman attempts to seduce J.J.
In an online interview, Evans said that as the second to the youngest of seven sons he relates to the story of Joseph on a personal level.
When he was a young boy, a grandfather gave him a special blessing in which he was told he would be known all over the world and be as Joseph of old was in his father's family. Evans said both parts of the blessing have come to pass.
This new offering is also available as an ebook or audio book.
Evans lives in Salt Lake City with his wife, Keri, and their five children
If you go ...
What: Richard Paul Evans book signings
When: Friday, Nov. 23, 11:30 a.m.-1:30 p.m.
Where: Deseret Book — Salt Lake Downtown, 45 W. South Temple
Web: www.deseretbook.com, www.richardpaulevans.com
Also ...
When: Friday, Nov. 23, 5:30-7:30 p.m.
Where: Deseret Book, 754 N. Main, Layton, 5:30-7:30 p.m.
Also ...
When: Saturday, Nov. 24, 10:30 a.m.-noon
Where: Deseret Book, 135 N. 545 West, West Bountiful
Also ...
When: Saturday, Nov. 24, 2-3:30 p.m.
Where: Deseret Book — Fort Union, 1110 Fort Union Blvd., Midvale
Also ...
When: Saturday, Nov. 24, 5:30-7 p.m.
Where: Deseret Book — University Village, 1076 S. 750 East, Orem
Rosemarie Howard lives in a 100-year-old house on Main Street, Springville. She enjoys creating multimedia projects. Her website is at dramaticdimensions.com.