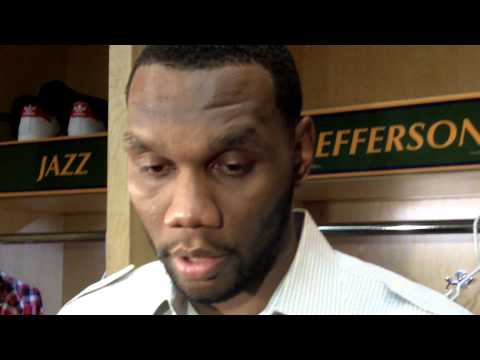 View 3 Items
Blaze Bullock


SALT LAKE CITY — The Utah Jazz beat the Lakers 95-86 Wednesday night.
Despite the Lakers going to the free-throw line 46 times compared to just 18 for Utah, the Jazz were able to pull out a win, thanks in large part to Randy Foye's 17 points. While Utah was stuggling to score, Foye provided a spark from the bench, as he shot 5-9 from downtown. Al Jefferson led the Jazz in scoring with 18 points and 10 boards.
The Jazz got out to an early lead of 9-2 in the first quarter and never relinqueshed it, leading by double-figures for much of the night.
Comment on this story
Kobe Bryant led all scorers with 29 points on 7-17 shooting from the field. Bryant also went to the free-throw line 17 times. Dwight Howard added 19 points and nine rebounds for the Lakers.
The Jazz held the Lakers to a dismal 33.8-percent shooting from the field and blocked seven shots by the Lakers. Gordon Hayward had three blocks in the strong defensive effort.
Utah was also able to force 18 Laker turnovers. Utah had just 12 turnovers.
The Jazz improve to 2-3 on the season and end a three-game losing streak. The Lakers fall to 1-4.
EMAIL: bbullock@desnews.com
TWITTER: @BullockBlaze