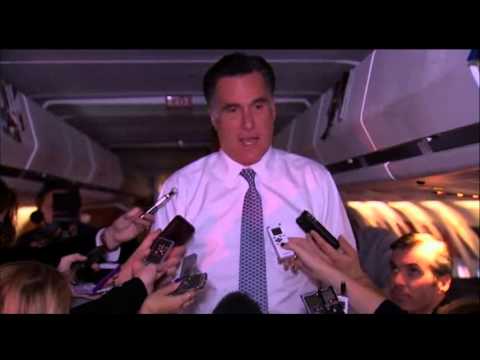 View 9 Items
Associated Press

I think this is it. In terms of his personal political career, I suspect this was the last phase.

—Fraser Bullock
SALT LAKE CITY — Mitt Romney's morning-after brunch with key supporters of his failed presidential bid was tough to attend, his former Salt Lake Olympic colleague Fraser Bullock said.
"It was hard to go through again this morning," Bullock said of the gathering Wednesday in Boston, held less than 12 hours after the GOP nominee stood alone on a stage and conceded defeat to President Barack Obama.
Emotions ran high, Bullock said, as Romney spoke about what might have been, the transition plan for a new Republican administration put together by former Utah Gov. Mike Leavitt.
"They had plans ready to go on the budget, on legislation, to really get things turned around," Bullock said. "Now, we won't see those implemented. We're going to continue down the path we've been on."
Bullock, the former chief operating officer of the 2002 Winter Olympics under Romney who now heads a private equity firm in Utah, said it "felt like everybody was disappointed for the country, not necessarily for Mitt and Ann."
The candidate's wife was too emotional to speak at first, Bullock said, while Romney's feelings about losing his second bid for the White House were also clearly on display.
"You could tell the disappointment. He was emotional about that, the disappointment. It was tough," Bullock said, especially since it's likely the end of Romney's political career, kick-started by his leadership of the 2002 Olympics.
"I think this is it," said Bullock, who worked with Romney at Bain Capital in Boston before joining him in Utah to turn around the troubled Games. "In terms of his personal political career, I suspect this was the last phase."
Kirk Jowers, another longtime Romney supporter from Utah who traveled to Boston for Election Day, said he skipped the brunch because he knew how difficult it would be to recap the loss.
Jowers, the head of the University of Utah's Hinckley Institute of Politics, said Utahns no doubt feel that if voters around the country knew Romney as well as they did, he would have won.
"I do think that's true," Jowers said, noting the command that Romney demonstrated in the first presidential debate last month gave many voters their first opportunity to see the Romney whom Utahns have known for years.
"I think that's one of the hardest things for Romney supporters today," Jowers said. "We did think he was the right man for the job. We are just disappointed that who he was didn't completely come across to the country."
Utahns have long celebrated Romney, a Mormon who graduated from Brigham Young University, for the business savvy and self-effacing humor that he used to turn around the troubled 2002 Olympics.
But throughout the election, Romney's privileged background and personal wealth were portrayed as putting him out of touch with voters. He was also seen as prone to gaffes and lacking a sense of humor.
South Carolina pollster Dave Woodard, a political science professor at Clemson University, said voters nationwide did know Romney. His problem, Woodard said, was that not enough voters shared his values.
"I think the values we see in him are not the values of this country. It's just that simple," Woodard said. "I just don't think the country is what it was when we picked (former GOP President) Ronald Reagan."
Romney, Woodard said, was "an ice-cream perfect guy,"  who was rejected because more voters align with the Democratic president on social issues, including support for gay marriage and abortion rights.
"I think half of us fell in love with this guy," Woodward said of Romney, praising his values. "The country didn't want a leader like that. … It's not like (they) didn't know him. It's that they just didn't want what he stood for."
Utah GOP Chairman Thomas Wright sees the message from the presidential election differently. Wright said it's time for the national party to rethink the focus on social issues.
"We don't need to adjust our positions to win elections. But the demographics of the country have changed. The demographics in Utah are changing," he said. "There are issues out there that are hurting our candidates, that are hurting us in races."
Wright said he believes Republicans share his view that social issues aren't always as important as economic issues. Romney, he said, may have been hurt because not enough attention was paid to how his business skills could have helped ease the nation's fiscal difficulties.
"In an economy like this, with the failed economic policies of the last four years, to have a guy like Mitt Romney and his qualifications run and not do well should say only one thing," Wright said. "We're missing the target."
Utah State Democratic Party Chairman Jim Dabakis also said Republicans need to do some soul-searching after Romney's loss about how far some in the party push candidates to the right.
"The Republican Party is going to have to look at itself and see why they can destroy a great candidate like Mitt Romney," he said, citing the pitched battle over social issues Romney faced during the Republican primary.
Dabakis said Utah Democrats liked Romney, too.
"I want to say a big 'We feel your pain' to so many Utahns who had such warm feelings toward Mitt Romney," he said. "Utah Democrats respect Mitt Romney. We think he would have been a great leader."
E-mail: [email protected]
Twitter: dnewspolitics