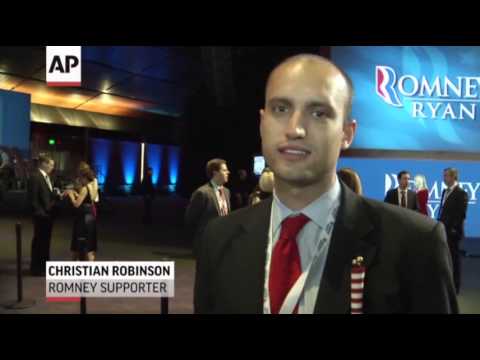 View 7 Items
Associated Press


Mitt Romney may not have won the presidential election, but he won praise on Twitter after his concession speech, while pundits on both sides of the aisle took to the social media platform to express their post-election emotions.
"I've always been in the small minority of observers who thought Mitt Romney was a good candidate," MSNBC's Christopher Hayes tweeted.
Obama supporter and actress Elizabeth Banks agreed, saying, "Classy concession speech by Mitt Romney. Gave the speech alone, took high road, no excuses, and the country can move on."
Romney's website live-streamed Obama's victory speech — an action met with additional praise on Twitter, where NPR media correspondent David Folkenflik called it a "total class move." Columnist David Harsanyi pointed out that the newfound respect for Romney wasn't as generous as it might appear, saying such respect was easy, "you know, after he caught a tremendous beating."
Others tweeted additional praise for the Romney ticket, including Republican National Committee chairman Reince Priebus and ESPN college basketball analyst Fran Fraschilla.
"Thank you Mitt Romney and Paul Ryan for running with grace and courage of conviction," Priebus said. "You fought hard and made us all proud."
"Hated playing those Mormon kids at BYU anyway. Fierce competitors, hard workers, unselfish teammates, charitable off court, family-oriented," Fraschilla's tweet said.
In a speech made prior to the election, Obama suggested consolidating a number of government agencies into on department under a Secretary of Business. Romney mocked the idea, saying, "I don't think adding a new chair to his cabinet will help add millions of jobs on Main Street." Romney's vice presidential pick Paul Ryan also pointed out that the country already has a secretary of business—it's called the Secretary of Commerce.
If Obama moves to follow through with his Secretary of Business idea, though, Twitter suggestions point to one main candidate for the job:
"Secretary of Business Mitt Romney!" Buzzfeed's Ben Smith tweeted.
"My dad just called with an intriguing idea: Mitt Romney for Obama's Secretary of Business," Business Week correspondent Joshua Green tweeted. "He meant it."
Slate and MSNBC reporter Dave Weigel saw vindication for Nate Silver of the FiveThirtyEight blog, whose polls were criticized leading up to the election.
"In 2008, 'one-term celebrity' @fivethirtyeight correctly predicted 49 states," Weigel tweeted. "This year he predicted all 50."
Although Real Clear Politics poll averages show that 54.1 percent of Americans think the country is on the wrong track, Gallup shows Congress's approval rating at around 13 percent and Obama's just barely topping 50 percent, America chose to stick with the Democratic Senate and president, and the Republican House. Twitter user Political Math pointed out the situation, tweeting, "Republican House, Democrat Senate, and President Obama. So everyone just kind of liked things the way they were, huh?"
27
comments on this story
Once the presidential race was called, political eyes turned to state races. The Mia Love-Jim Matheson race for Utah's new 4th Congressional District drew national attention early in the election process as Love shot to stardom at the Republican National Convention, and super PACs from both parties funneled money into ads for the race. Matheson eked out a win, beating Love 49.3 percent to 48.1 percent. That defeat, Commentary Magazine's John Podhoretz suggested, was a little bit like twisting the knife.
"And with Mia Love's defeat, the GOP slaughter is all but complete," Podhoretz tweeted.