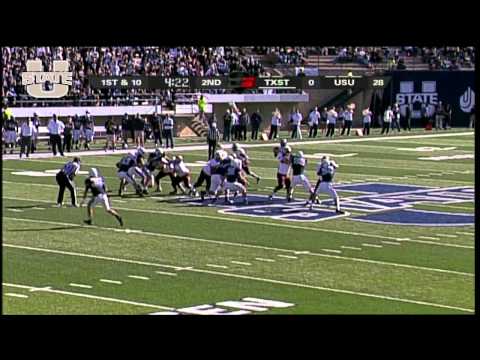 The Utah State Aggies have won eight games in a football season for the first time since 1974. Aggie fans certainly are enjoying success many have never seen.
This Utah State Football video shows highlights from their recent blowout victory of Texas State. Great plays from the offense and defense prove that the Aggies are hitting on all cylinders this season.
Contact Gregory Rose at grose@deseretdigital.com or follow him on Twitter at @GRoseDDM.