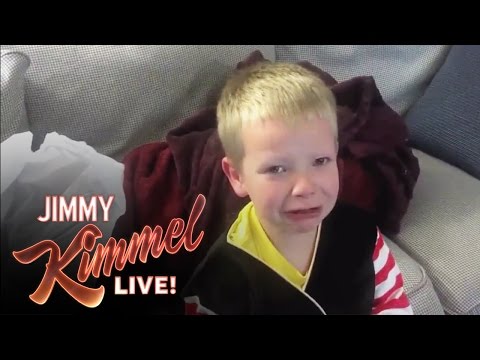 View 2 Items

Last Halloween, late-night comedian Jimmy Kimmel issued a YouTube challenge to his audience. The challenge asked parents to tell their kids they had eaten all their Halloween candy and then record the reactions. The spot went viral, as it amassed three-million page views.
With its success, Kimmel issued the challenge again this Halloween. Some of the reactions are the same, but there were also some reactions that were unexpected from kids whose Halloween candy was gone.
Video: Jimmy Kimmel does it again
Jimmy Kimmel YouTube challenge: I ate all of your Halloween candy.
Contact Gregory Rose at [email protected] or follow him on Twitter at @GRoseDDM.