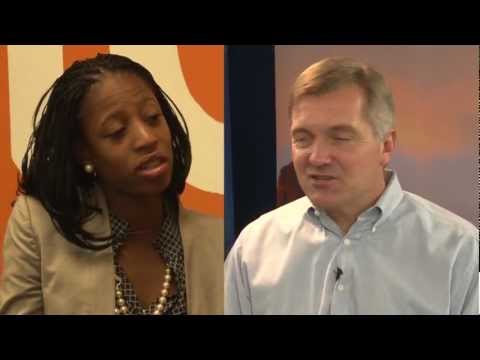 View 5 Items
YouTube

Saratoga Springs Mayor Mia Love and Congressman Jim Matheson have been in the thick of a hotly contested debate. With just days to go before voters go the polls, each candidate sat down with the Utah League of Cities and Towns, a non-partisan organization representing Utah's municipalities, to talk about the issues facing Utah's municipalities, like transportation, federal funding during natural disasters, and the expansion of coal mining. ULCT does not endorse either candidate.
Many rural roads in the state are covered with potholes and patches. Many of the popular highways become congested with commuters. Both candidates agree that transportation is a big issue that we face.
Mayor Love says the funding of transportation should be handled locally. Love said, "Some of the reasons we have issues in Washington is because Washington doesn't make money. So they take it from people at the local area and it comes back with all of these strings attached. I look at the I-15 corridor as a really good example of how the states were able to fund it." She explained the state was able to complete the project much faster than the federal government could have.
Matheson says it's vitally important to maintain funding for roads to allow people to move efficiently and transport products that we use. Matheson explains, "It's also a great job creator when you're investing in infrastructure and also good for our economy." He says Republicans and Democrats see the benefits in investing in transportation and infrastructure, but funding plans are usually for the short-term. Matheson explained, "When you're planning major investments in the roads, one or two years really isn't a very long planning horizon."
Mayor Love's city faced serious natural disasters last summer when wildfires broke out near city homes. The fires were on federal land. Referring to what's called the "federal land grab," an attempt by Utah Lawmakers to regain control of federal land in the state of Utah, she says the problem could have been avoided if Utah had local control.
Love said, "We would love to have local control over those lands because then we could pull weeds off. We could try and maintain the land. We have no maintenance or jurisdiction over those lands, but we always have to deal with those problems so the best thing they could do is at least give us control of those lands."
Congressman Matheson is presently serving in the 2nd Congressional District, serving many constituents in Utah's coal country. Unlike many Democrats in Washington, he's a firm believer in expanding coal production as our energy needs increase. Matheson explains he has always been an advocate for that.
Although, if elected, he would change congressional districts, he told us, "I've always tried to represent all of Utah's interests as a member of Congress anyway and so it's not like it's all brand new for me."
Mayor Love, if elected to Congress, would leave her post as head of a city of less than 18,000 people to represent the issues facing the entire state. She says she is ready for the change. She says her experience has prepared her for the position. Love said, "We're lacking leadership in Washington." She says she's ready to go to Washington not for "a job," but as "a service."
ULCT is a non partisan, inter-local, government cooperative, working to strengthen the quality of municipal government and administration. The League serves as a voice for Utah's 245 cities and towns at the county, state and federal level.