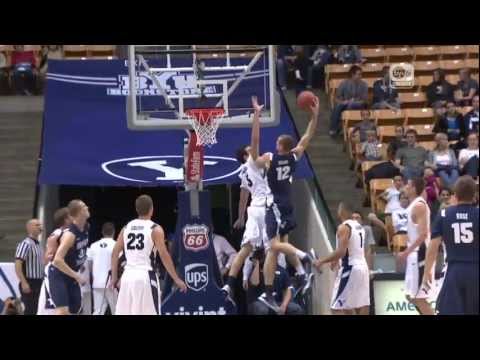 College basketball season is just around the corner. In-state teams are going through camps and preparing for another exciting season.
The BYU men's basketball team participated in the annual Blue-White scrimmage Wednesday night. The game was not without excitement. The play that brought the house down was made by sophomore forward Josh Sharp. Check out his ferocious dunk, from several angles, in this BYUtv sports video.
Based on the crowd's reaction, Sharp's dunk was very impressive. Despite the fact that the game did not count, Sharp's play helps amp up the excitement for Cougar basketball.
Contact Gregory Rose at [email protected] or follow him on Twitter at @GRoseDDM.