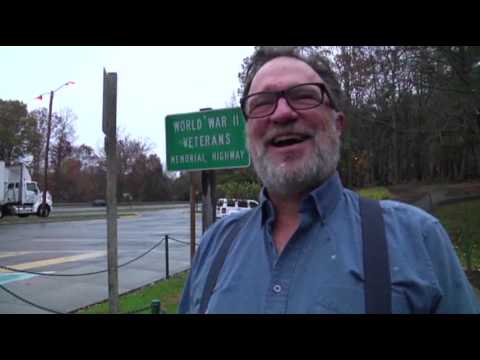 View 5 Items
Associated Press

If you want to know what's really going on in the Washington, D.C., area as the effects of Hurricane Sandy continue to rage, a quick glance at Facebook gives the most up-to-date news.
Virginia Delegate Tom Rust posted, "If, or should I say when, your power goes out, please be patient. Dominion Power may not be able to begin their response until the storm has passed for the safety of their crews. They have four steps before they can focus on neighborhoods: 1. transmission lines, 2. substations, 3. critical facilities (911, public safety centers, water treatment etc.), 4. main circuits. Residents should plan on prolonged periods without power."
After enduring days without power after the summer Derecho storm, residents are weary of power outages but doing their best to prepare. According to Facebook Sunday, area residents brought in all their Halloween decorations, cleaned leaves out of gutters, cut down trees that were already weakened by Derecho, raced to the stores for generators, ice, bread, water, batteries, and nonperishable foods. Making cookies, hearty soups and taking pictures of huge bags of Halloween candy to be eaten helped people get through Sunday's long day of anticipation.
All schools and federal government facilities are closed along with the Metro, bus and rail systems, giving people plenty of time to update their status on Twitter and Facebook, and people are taking advantage of it while they can before the power goes out.
One Facebook status Sunday said, "Waiting for this storm is like being nine months pregnant!"
The rain started Sunday afternoon and has not let up since, and forecasters say the worst is yet to come. According to DC Maryland Virgina @DMV Followers on Twitter, winds in the area are now up to 90 mph. CNN reports that the Ocean City Pier in Maryland has been destroyed and 100 feet of the pier has washed away.
Other Facebook status updates include:
"Still raining. … 15 hours and counting …."
"Wind is picking up, water starting to seep into the basement after 15 hours or so of rain."
"The Red Cross has a great hurricane app. It includes tips for before/during/after the storm, open shelters (there are already 112), and a Twitter feed. There's also a first aid app."
"Public Relations tip of the day: If you are on the East Coast and you have any bad news to announce, you can dump it out today. Coverage of the storm will account for 85%+ of the news thru Tuesday, at least."
"The view out the window is rain and a little breeze. All is well in Fairfax."
"The kids are enjoying our rainy day off of school. For those not in our area — schools were canceled due to 'impending doom.' I've heard of some power going out already, so I quickly took a shower before I lost my hot water."
"Starting to look ugly outside."
"Still have a driveway."
Comment on this story
"On our way home. It's picking up. Won't be going out again. And it's not snowing here! (Someone just said they heard a news report that it is snowing in the DC area.)"
"Quick update: HWY 12 in North Carolina is still closed until further notice. There is significant ocean and sound flooding on the roads and limited phone and Internet service on the island. Please continue to monitor."
Hurricane Sandy downs tree in Virginia
This video, shot by Ian Houston, shows a tree knocked down by Hurricane Sandy in the Woodbridge area of Virginia.
Laurie Snow Turner is a writer in the Washington, D.C., area. Check out her blog at lauriesnowturner.com.