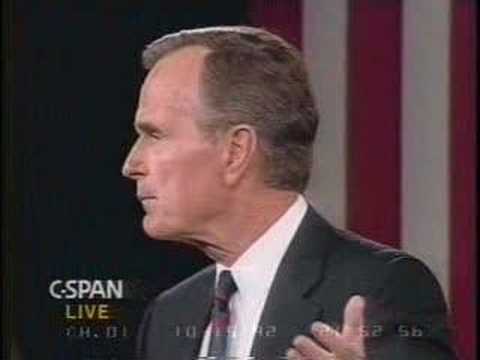 View 8 Items
YouTube



If Romney could knock that out of the park, have a Clinton, 'I feel your pain moment,' I think this race would be just about over.

—Kirk Jowers, head of the University of Utah's Hinckley Institute of Politics
SALT LAKE CITY — Even one of Mitt Romney's biggest supporters isn't sure what to expect when the GOP candidate debates President Barack Obama for a second time Tuesday.
That's because the second of three presidential debates is a town hall format, where the candidates will answer questions from members of an audience at Hofstra University in New York rather than a moderator.
"The town hall format is a bit of a wild card. You just don't know what's going to happen," said Rep. Jason Chaffetz, R-Utah, a key surrogate for Romney on the campaign trail.
Romney, who gained much-needed momentum from a strong performance in the first presidential debate earlier this month, now needs to be ready for just about anything, Chaffetz said.
"He'll figure it out," he said. "If you're going to be the next president of the United States, you've got to be able to think on your feet. Just because there's no podium doesn't dramatically change it."
The president, widely criticized as a lackluster participant in the Oct. 3 matchup at the University of Denver, is expected to try to be a tougher opponent, too, Tuesday.
The University of Michigan's director of debate, Aaron Kall, said the town hall format "marginally" favors the president because Obama did well against his 2008 GOP opponent, Arizona Sen. John McCain in a similar style of debate.
But answering questions from the audience also makes it more difficult to be aggressive, he said, especially in redirecting the discussion.
"(Candidates) need to show empathy toward the questions and the people asking the questions," Kall said.
That gives Romney an opportunity to directly counter claims that he can't connect to voters because of his personal wealth and privilege. Romney has been reluctant to talk about his efforts to reach out to others, including while serving as a Mormon bishop.
"He's made progress in the likability ratings, but he can really use this format," Kall said, by telling some of those stories himself in responding to questions. "Romney can really show that softer side to actual voters"
Not having a podium to stand behind means the candidates "just aren't frozen for 90 minutes.  It allows them to move around and make connections with voters," Kall said. "You'd like to think substance and policy are the things that win the day. A lot of times, it's things that are nonverbal."
The "gold standard" of such connections is former President Bill Clinton's "I feel your pain" response to a vote during his 1992 debate with then-President George H.W. Bush and independent candidate Ross Perot.
A moment like that from Romney, while unexpected, could be the final blow to Obama's re-election, suggested Kirk Jowers, head of the University of Utah's Hinckley Institute of Politics and a longtime Romney backer.
"If Romney could knock that out of the park, have a Clinton, 'I feel your pain moment,' I think this race would be just about over," Jowers said.
A more likely best-case scenario, he said, is that Romney is seen as performing at the same level as in the first debate.
Kall said the pressure is on Romney "to not just win, but win as decisively as he did in the first debate." Obama, on the other hand, did so poorly that he said "even an above average performance could really help him."
University of South Florida political science professor Susan MacManus said she believes substance will be more important than style, especially to undecided voters in swing states such as Florida.
"They're going to be looking for some straight answers to the voters' questions," MacManus said, not theatrics. "That's not going to cut it for people who are up for grabs."
26
comments on this story
In Florida, she said voters are continuing to be hit hard by the economic downturn and want to hear specific proposals for improving their situation from each candidate.
"There's a lot of signs here of impatience and frustration with some of the answers the candidate are giving," MacManus said, citing the non-stop campaign commercials filling the Florida airwaves.
"The burden is on the candidates to answer in a way that's easy understandable," she said. "If it looks like either one of them is dancing around a question, it's not going to be a good thing for that candidate."
E-mail: lisa@desnews.com
Twitter: dnewspolitics