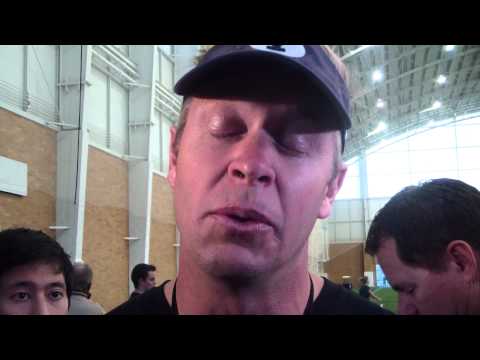 View 3 Items
Brandon Gurney, Deseret News

PROVO — BYU Coach Bronco Mendenhall announced at Monday's practice that quarterback Taysom Hill will miss the rest of the season with a knee injury. According to trainer Jeff Hurst, Hill sustained a torn LCL and injured a hamstring muscle and will be out 4-6 months.
Hill sustained the injury on the third-to-last play of Friday's contest against Utah State. Coaches attempted to signal into the freshman quarterback to simply take a knee and run out the clock, but Hill missed the communication and ran a quarterback draw.
"It was miscommunication, and I'm responsible for it when any player gets hurt," said Mendenhall. "The victory signal went in as soon as his eyes went away. ... We needed cleaner communication on our part and it's not (Hill's) fault."
Riley Nelson received all the reps in practice today and is expected to start against Oregon State. James Lark moves into the backup role with Jason Munns moving up to third-string.
Twitter: @BrandonCGurney