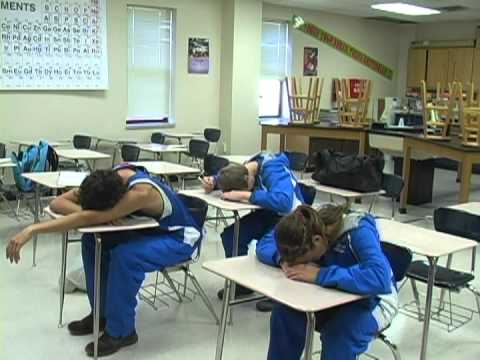 View 14 Items

We are not getting enough food out of our school lunches right now to sustain kids through the end of the day. It is a big issue here.

—Copper Hills Principal Todd Quarnberg
WEST JORDAN — Copper Hills High School student Jacob Eisert, like millions of his peers nationwide, made his way to the school lunchroom Thursday and stood in line to pick up a tray of food.
After passing the pay station, he looked down at his lunch — a small cup of watermelon and a half-empty to-go container of rice and orange chicken. The food is good, he said, but most of the time he's hungry before the end of the day.
"It's good. I like it," he said, "but there could be more."
Eisert may not be as critical as some of his peers, but he's just as hungry.
School lunch has come under fire nationwide, as new federal guidelines aimed at improving student health roll out this year. In Utah, educators have fielded complaints from hungry students and concerned parents, while trash cans at some schools fill with uneaten items.
"Our trash cans are overflowing with fruit and vegetables the students don't want," said Rich Prall, nutrition director for the Granite School District. 
The new guidelines reduce the portion sizes for grains and protein in lieu of larger, required servings of fruits and vegetables. High-fat and high-sugar foods are also out, as are drinks other than low-fat or nonfat milk.
The intent is to combat child obesity by teaching healthy eating habits from a young age, but many students are resistant to the change. And some districts say the guidelines are too much too soon.
Joseph Sukhan, Copper Hills student body president, said it was obvious from the first day of the school year that something had changed in the lunch lines. Students immediately began complaining about feeling hungry throughout the day and a decline in the general quality of lunch offerings, he said.
For example, a switch from tater tots to wildly unpopular sweet potato fries to comply with vegetable serving and color standards has reached a point of infamy within the school and district.
"There are kids that get them but don't eat them," Sukhan said. "They just throw them away. I'm eating lunch from home now."
Sukhan recently met with Jordan School District Superintendent Patrice Johnson and other student leaders to relay the complaints of the Copper Hills student body.
Johnson expressed her sympathy, he said, but ultimately the district's hands — like all school districts across the country — are tied.
Jordan District spokeswoman Sandra Reisgraf said federal funding for school lunches accounts for hundreds of thousands of dollars for the district each year. If a district failed to comply with the healthy guidelines, it could potentially lose part or all of that funding.
In recent weeks, students across the nation have raised their complaints about the smaller, healthier meals. Viral videos mocking the guidelines and reports of increased food waste have sprung up, and a bill being called the No Hungry Kids Act has been introduced in Congress in an attempt to reverse the Healthy Hunger-Free Kids Act that spawned the new guidelines.
Meanwhile, Reisgraf said, students and parents are pointing their fingers at local districts.
"They are angry," she said. "They want their school lunches back."
Copper Hills Principal Todd Quarnberg said the problem goes beyond students who don't want to finish their peas. He said between 40 percent and 45 percent of students at Copper Hills come from low-income households that qualify for free or reduced lunch and rely on school breakfast and lunch programs for most, if not all, of their daily caloric intake.
"We are not getting enough food out of our school lunches right now to sustain kids through the end of the day," Quarnberg said. "It is a big issue here."
Because students don't feel full after eating lunch, those who can afford it are supplementing their meals with potato chips, candy bars and other junk items they either bring from home or purchase nearby, effectively negating any potential benefit of the new guidelines, Quarnberg said.
"The government is so concerned about obesity," he said. "We're not solving the problem by cutting back our school lunch programs."
Prall was also critical of the new guidelines. He said Granite had already invested in incorporating fresh fruits into the lunch menu but gave students the freedom to choose as much fruit and vegetables they wanted to eat.
Granite's former menu had more choices each day for students, Prall said, and organizers had to scale back service to ensure that each student's plate fell within the minimums and maximums allowed.
"If we could manage it locally, we would have a better program," he said. "We're forced into a standard that's meant to do things nationally, but we were forced to go backward."
Jana Cruz, Jordan's director of nutrition services, said the district was already moving in the direction of healthier lunch options when the Healthy Hunger-Free Kids Act was passed.
Cruz said the federal guidelines aren't a step backward as much as they are a different way to step forward.
"I think the guidelines were formed with the best intentions," she said. "We do have problems with the way we eat in our nation."
Cruz said she's confident that, in time, school districts will learn to work within the guidelines to meet students' needs.
Many of the complaints about hungry students stem from a misunderstanding of the new system, she said. As students become more educated about what they can and cannot eat, Cruz said she believes those concerns will be mitigated.
Hungry kids are free to take an extra serving of fruits or vegetables, she said, which is precisely the culinary paradigm shift the guidelines aim to achieve.
"The kids shouldn't be hungry if these regulations are understood," Cruz said. "They're just being asked to take more fruits and vegetables."
For the most part, students have been accepting of the changes, particularly in the younger grades, she said. Older students have expressed dissatisfaction, but after a month of healthy lunches, she said the district was "over the worst of it."
Cruz also said the tension created by the change is arguably the intended consequence, as students in elementary schools will now grow up in a healthier lunchroom and hopefully take those habits with them when they leave school.
Brianna Means, senior class historian at Copper Hills, said that some of the student backlash has already begun to die down.
"They're still complaining, but I think people are finally accepting it," Means said.
E-mail: [email protected]