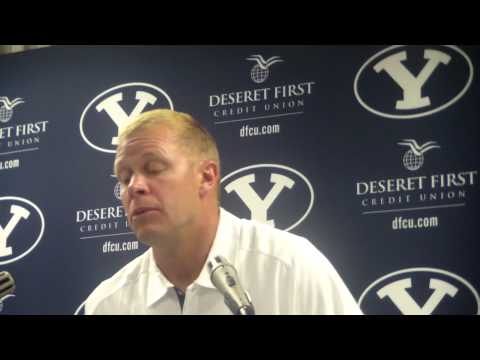 View 46 Items
Brandon Gurney, Deseret News



1. Aggressiveness
BYU came out ready to play Thursday night. The 2011 team started slow and played from behind, but this year's squad came out firing, looking to make big plays early.
2. Confidence
No one doubts Riley Nelson has plenty of confidence to go around, but for the rest of the team, early success led to a snowball effect that culminated in an ability to play from ahead vs. having to play catch-up.
3. Adaptability
Bronco Mendenhall has been notorious for coming in with a game plan and sticking to it, whether that be from game to game, half to half or even season to season. Tonight's opener showed he is willing to open up the offense and let the players make plays. And rather than stick with one thing and one thing only, Mendenhall threw freshman QB Taysom Hill into the action. Hill responded by throwing a touchdown pass for BYU's second score of the game.