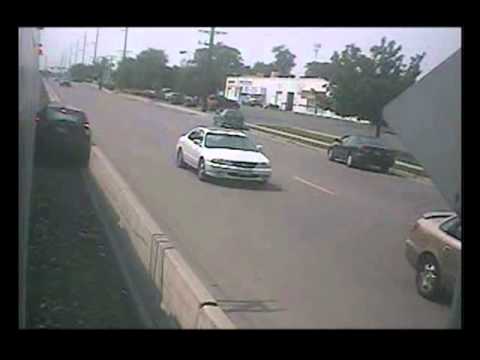 View 2 Items
Deseret News

MURRAY — Video from a fatal TRAX accident released Tuesday by the Utah Transit Authority shows the driver going around a downed crossing arm.
Lorna Boguslawski, 72, of Jerome, Idaho, was killed Aug. 15 when police say she made a left turn against the red light, drove around a downed crossing arm and was hit by an oncoming TRAX train at 300 West and 5900 South.
Video of the accident recorded from the train shows Boguslawski's car turning left — around a clearly downed crossing arm — and driving right into the path of the oncoming train. The train struck the driver's side quarter panel and door.
There was a cloud of smoke as the car was dragged about 100 yards between the train and the concrete barricade. When the train comes to a stop, the rear of the car can be seen still wedged between the train and the barricade.
Several witnesses immediately pulled over and got out of their cars to try and assist. The short video clip stops just as other motorists get to the car to offer help.
Boguslawski was pronounced dead at the scene. Emergency crews had to extricate her husband, Karren Boguslawski, 73, from the vehicle. He was taken to a local hospital in stable condition.
The train was traveling between 50 and 55 mph at the time of impact. Investigators do not know why the woman drove around the downed crossing arm.
— Pat Reavy Twitter: DNewsCrimeTeam